5 revenue strategy hacks that you MUST implement during the Christmas holidays period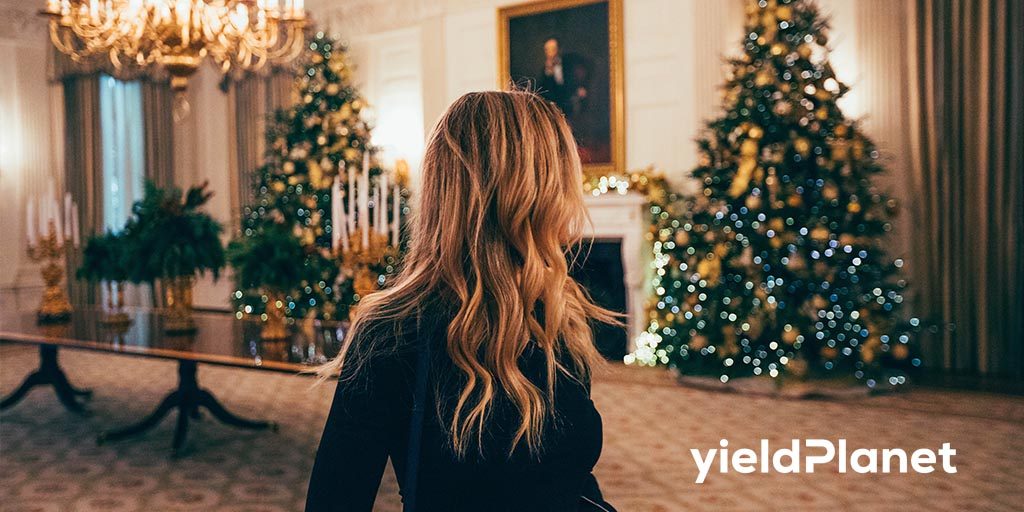 In this festive season hoteliers have to start doing everything they can to fill up the rooms of their properties. This is the moment to close the year with green numbers. What can be done in order to achieve this goal?
Here are some revenue management strategies that you can work with this Christmas and that can help you improve your occupancy and maximize your direct income.
Sell, but sell at a higher price with upselling:
In sales, "upselling" is the practice of encouraging customers to pay more for a similar product (but of higher quality) than the one they are thinking of choosing.
A client is browsing the website of your hotel and is looking to book a double room, but, just before finalizing the booking, they are shown the option of the superior double room (more spacious and with better amenities).
How can you convince the client to book the double superior instead of the double standard at this Christmas season or at any time of the year?
1. Use high-quality photographs in your booking engine, highlighting differential spaces.
Include a text such as "Only €30 more", to help the customer focus on the value of this upgrade.
3. Promote scarcity and urgency as booking.com does by appealing to the fear that this offer or room is limited.
Create and promote the "early booking rate"Many people like to book ahead of time. Take advantage of this Christmas season to include early booking rates for 2019. Improve your short-term cash flow by fully charging a reservation that will be made in 40 days or more. Another advantage of this strategy is that it helps you drastically reduce your cancellation fees.
Offer and promote packages that guarantee reservations

Create suitable packages for this time of year, designed for families, singles and seniors.
For many families, Christmas is a time to change the routine, not to spend thousands of hours cooking for your entire family. Your hotel can offer a package for these families that include accommodation, dinners and, of course, some activities for the children.
Another segment that of clients we recommend targeting your offer at for this Christmas is the singles. Offer special packages of half-board or full-board for singles that include a Christmas or New Year party and/or an event to meet people.
Finally, the third age segment or grandparents can also bring benefits and ensure greater occupancy at the end of the year. As life expectancy increases around the world, there are more retired people and not everyone has family to visit. Offer half-board or full-board packages with specific activities for them including, of course, your New Year's Eve dinner.
Optimize your multi-channel strategy
During the last decade, the hotel industry has undergone dramatic changes, particularly in revenue management. OTAs, GDSs and metasearch websites are competing for customer service and all are affecting the margins of the hotels. This is why hotels have to optimize their channel mix and analyze in depth the costs and benefits of each one of them in order to develop a holistic strategy that generates income and profit flows that are sustainable in the future.
How do you do it?
On one hand, analyze the costs of each one of the channels: the rates of the CRS, the commissions of the OTAs and, of course, the direct channel. On the other hand, understand the history of each of the channels and how they have impacted sales. Then maximize the profitability of each channel, evaluating the total contribution of each of them. For example, the channels that bring guests who in the long run make greater complimentary expense and repeat are much more profitable than those that bring customers who do not consume anything at the hotel and don't return.
Optimize your products and prices based on your history and customers
Develop a strategy of balanced room types. This is done by evaluating your rooms and the prices of your products and how you describe them in the sales channels.
Commit to actively managing your inventory and selling your premium product instead of upgrading to boost rates.
Finally, understand your clients to find out which ones offer the most value to your hotel. Different customer profiles have a strong preference for particular channels, but you have to know which channels bring us customers that spend more in your establishment. If you manage to capture the additional expense of your customers, instead of just the income per room, you can make a clearer picture of the total value of the client and with them accurately forecast the demand and set rates optimized per room.
With these 5 revenue management ideas for this Christmas, we hope you can generate more bookings and more revenue for your hotel.