Hotel trends: what not to miss in 2019/2020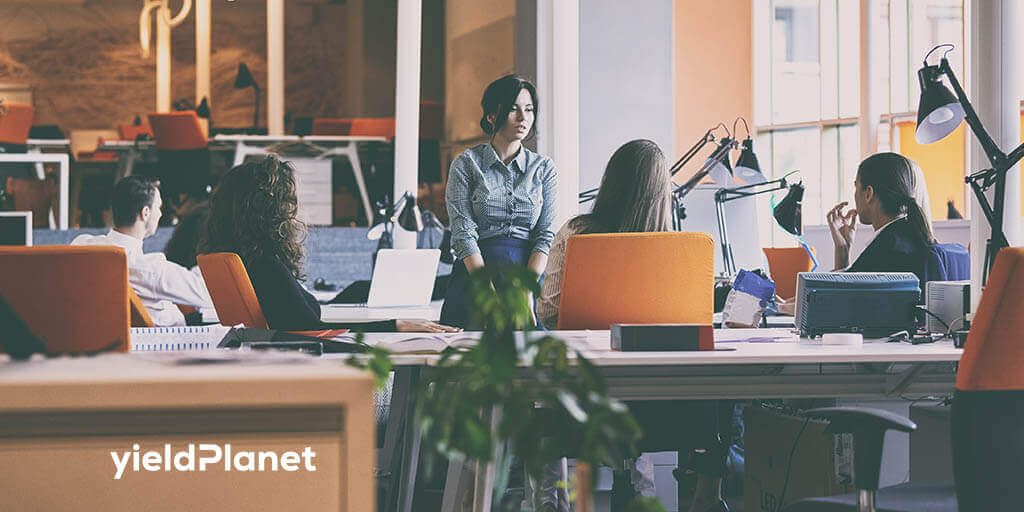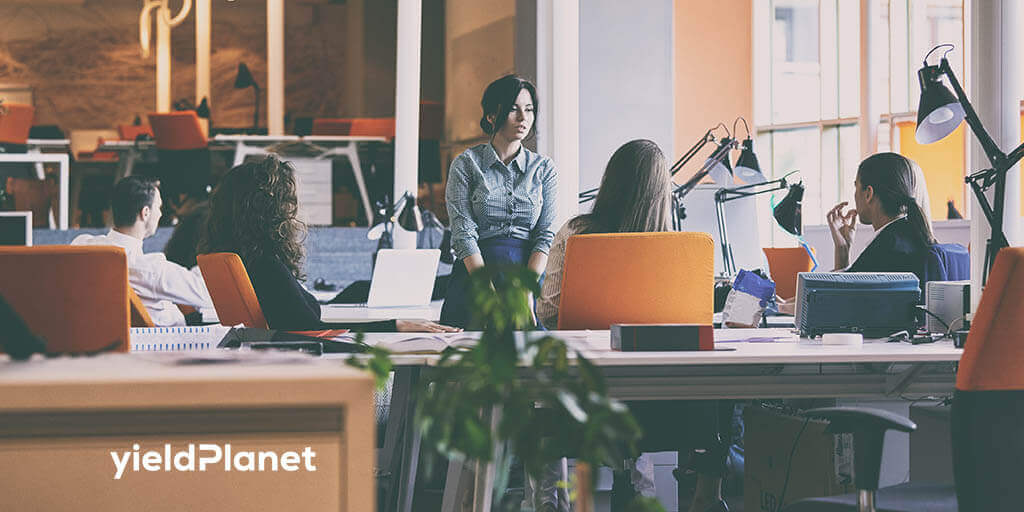 Bookassist
For the hotel industry autumn is a time to reflect on marketing plans for the coming year. It is a particularly good time to analyse trends. Looking forward, we should not forget that there is little sense in trying out novelties before we have implemented universal solutions that are popular today. The surge of innovative online tools focuses on direct bookings and increasing margins. Before taking a new course, it is worth to focus on optimising operations that are within our reach today and secure basic tools.
Millennials and Generation Z
The purchasing power currently belongs to Millennials and Generation Z, who will represent almost 60% of global workforce in 2020. Millennials are oriented on experiences and individual activities. They spend 70% more on experiences than on tangible goods. Generation Z is a generation of digital natives who do not know the world before the internet. Always online and up to date, they are used to immediate results and instant feedback. Members of Generation Z need fast and uncomplicated solutions since the time they are able to maintain focus is shorter that for people from previous generations.
The message is clear. We live in times dominated by "experience". Hotels need to remember that it is up to them if they will establish a required relationship with the customer and then strengthen it during the stay. The customer's experience on site is the reason why hotels have huge advantage over other companies selling their products or services online.
Even faster mobile Internet
Data transmission speed will soon be 10 to 20 times faster than currently available. 5G network will have a significant impact on the mobile users' behaviour and expectations. Video files and augmented or virtual reality will be immediately available to the user. This has to lead to radical changes in the process of searching for bookings as users will be able to visualise themselves in the room which they plan to book, opposed to only looking at pictures and exploring the property using a virtual tour.
The mobile first strategy will irreversibly replace the approach expressed in the "mobile version also available" message. New Google crawling method prioritises hotels that invest in the mobile first strategy and severely punishes hotels that neglect mobile users. No hotel can afford to ignore the mobile sphere. OTA platforms are eager to take over bookings at the hotels which are not implementing the mobile first strategy.
Bookassist's statistics prove that almost 60% of the hotel website traffic is generated by mobile devices (UK and Ireland). There was also a surge in mobile transactions observed in recent years. Revenues are still dominated by desktop channels, however, revenues from mobile channels are growing rapidly. We should remember that the path to purchase does not always start on the computer and the customer journey consists of at least several steps. Failure to optimise in terms of mobile channels is a risk that no one should be willing to take.
Augmented and virtual reality
The possibilities of augmented reality (AR) and virtual reality (VR) continue to grow with the spread of 5G network. VR requires additional technologies, such as VR headphones. AR involves providing additional digital components accessible via smartphone. For practical reasons, hoteliers should turn to the augmented reality.
Some hotels already use AR to improve the attractiveness of their folders. Maps with the AR function offer the possibility to check out hotel's surroundings. Some hotels use AR also to make the hotel itself more attractive. This is a great chance to improve guest experience before and during the stay.
Video dominance
Video is definitely the favourite format for Millennials and Generation Z. People currently prefer to watch than read, especially on mobile devices. It is worth to remember that YouTube is now the second largest search engine in terms of volume. Video content is not limited to YouTube – Facebook averages 8 billion views of video content daily. With the advent of 5G era this trend will gain even bigger importance.
Thinking forward, hotels need to invest in attractive, informative video content and ads. Google estimates that by 2021 video content will account for 80% of used media. Video materials and ads are more expensive but soon the cost of not having them will be even bigger.
Chatbots and artificial intelligence
Chatbots are the most widespread form of artificial intelligence. Many hotels have live chats on their website, however, thanks to automation and short response times, chatbots are more practical and reduce strain on employees. Chatbot is used for solving simple issues and respond via a messenger to questions frequently asked by the customer who is visiting the hotel website. The time saved thanks to this tool can be used by the employee to focus on an individual approach to the customer.
Intelligent chatbots feature a machine learning function. This means that they use knowledge acquired in previous interactions with customers to reply to inquiries. Most chatbots use text communication but voice input will soon be very common.
When deciding on chatbot service, it is worth to consider the possibility to integrate it with a booking search engine to share rates and availability with customers. Bookassist offers such combination in the Zoé chatbot by Colossal Factory. Other key characteristics of a chatbot:
·        Possibility to "train" the chatbot by adding personalised questions and answers
·        Multilingualism
·        Self-learning function through machine learning – increasing chatbot's expertise
·        Availability on all devices
·        Option to connect with live chat
·        Option to call back or continue the chat if an answer is not readily available
·        Most importantly, the ease of providing information that helps to make a booking
Voice assistants (DVA)
We are observing a surge in the popularity of voice assistants, such as Amazon Alexa, Google Assistant, Apple Siri or Microsoft Cortana. Hotels also increasingly use DVA to make their guests' stay more enjoyable.
Voice assistants and the Internet of things are designed to improve the comfort of stay at the hotel. Hotel guests can use voice input to adapt room facilities to their needs, for example to control lightening or temperature. Voice commands are also useful for setting the alarm clock, playing favourite music, ordering meals or calling housekeeping, as well as for reporting shortcomings. Hyper-personalisation of services is a sign of our times.
AI robots with voice recognition function are already being used at hotels, for example, in the Yotel chain. They are used to welcome guests, answer simple questions or order room service. This is still new today, however, robots will become regular travel companions in the coming years.
Voice search
The statistics are surprising. Comscore studies show that by 2020 more than half of the searches will be conducted via voice. Mediapos estimates that by 2020 around 30% of all searches will be done without a screen. The age of searching via text is slowly fading into oblivion.
Focusing on voice search has to entail changes in the e-marketing approach. SEO strategy and content management have to be compatible with it. It is necessary to assess the character of possible inquiries. Will the user ask general questions since he is at the beginning of his path to purchase, or will he ask questions suggesting that he is ready to book? Does the website content facilitate conversation and provide accurate and clear answers?
Well edited FAQ site is a good step towards optimisation in terms of voice search. It is also worth to add schema validators to show content in Google snippets, customise My Business website and improve page load time as well as its mobile user-friendliness.
Visual search
Visual search is not new, however, it gains attention especially since the introduction of Pinterest Lens and Google Lens tools. Users hold their smartphone to a given item/object and in this way get the information or search for images in Google by clicking on the camera icon in the search window.
In response to this trend, hotels need to examine their visual content. Key aspects include high quality materials, stirring imagination, relative uniqueness, consistent style on different platforms and presence on the most important sites, such as Instagram and Pinterest.
You need to be a visual content creator and manager at the same time. You need to follow Instagram and Pinterest, share interesting pictures related to the property and add them to your website, with the authors' consent.
There are many ways to appear in visual searches. For example, it is worth to add attractive pictures of tourist attractions in the surroundings to reach tourists planning future trips.
Discovering new markets – China
The number of Chinese tourists in Europe grew by 65% in the first half of 2017! Number of visas issued to the Chinese for visiting Europe amounted to 2.5 million, while 5 years earlier it was only 1.2 million.
Before you take on Chinese tourists as your target, remember that they rarely travel alone and their trips are organised by Chinese intermediaries.
You do not need to make big investments to reach the Chinese market. For example, Wego platform has decent visibility in China and can be accessed through the Bookassist Meta Search service. As good results are achieved, you can experiment with other portals and further engage in advertising in China and localising your content for this market.
Biometric technology
Biometric technology and new methods of recognition are gaining interest in the hotel industry. They allow hotels to improve quality of their guest service and effectively customise offered services. Main tools used by hotels include face recognition, fingerprint recognition and retinal scanning.
Hotels value the promptness and discretion of such facilities as opening rooms with a fingerprint scan or face recognition check-in. Biometric technology may become an indispensable hotel component in the near future.
Blockchain
Blockchain is a secure distributed database used to register modifications of data and performed transactions. It is a register in which each block of data is secured and transactions are added to time-stamped transaction journal with all information and record of changes. Transactions linked into block chains are irreversible. The system is very secure; it is virtually impossible to break the blockchain network.
Blockchain technology is in its infant stages in the mass market but it is expected to be used in the hotel sector in the future. For example, the travel industry is based mostly on the transfer of data between companies. Blockchain improves protection of customer data which in turn has a positive impact on the travel experience and customers' trust when it comes to sharing personal data.
It all depends on how this technology will be taken on by the market. The system is not free and it does not speed up transactions. It can only be useful to different industries, including the hotel industry, when it is used more commonly.
From new technologies to new measurements
Traditional method of calculating return on investments for each medium individually is no longer reliable as it only shows the result for a single channel and does not consider its impact on the overall success. We suggest that you analyse the total income increase to assess the impact of all paid portals.
There are many different attribution models available, however, we need to have a good understanding of attribution before we decide on the multichannel model. This can be explained with a simple analogy. When a football player scores a goal, does he get 100% credit or does the defender who passed the ball to the midfielder who then passed it to the striker share the credit with him? The first answer would suggest that other players are redundant, which of course is not true. Thus, if we translate it into marketing, there are no grounds to discard assisting platforms and focus only on the campaign that the customer clicked on last.
Assessing the value of each channel is not easy, but tools such as Google Analytics significantly improved the system of reporting assisted conversion and attribution. Those reports should be the starting point for any calculations.
Summary
Today we can observe much more technological advances than at any other time in history. We gain more possibilities every year. However, what still matters the most is the optimization of current actions. Mobile channels should remain a priority. Most of the new tools are focused on mobile channels, thus, we have to keep up to date, continuously improve our property's online presence and only then gradually implement new solutions.