How to maximize your peak season earnings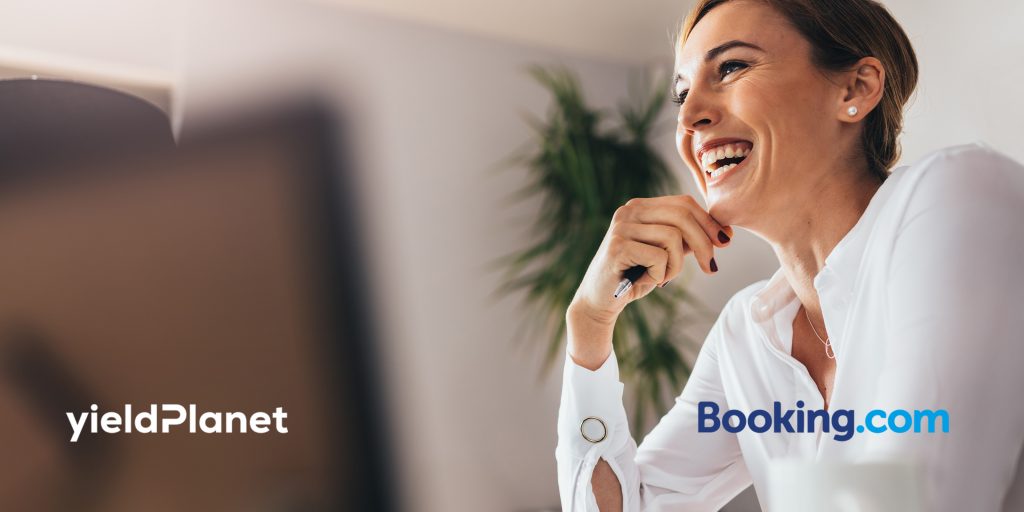 With the high demand that peak season brings to your distribution channels, together with Booking.com we are sharing some tips to show you how your business can benefit. This is how you can attract more guests to your property.
1. Improve your visibility
As simple as it sounds – the first and foremost step to attracting more guests is being seen by more people – that means improving your visibility on distribution channels. Look through the photos and descriptions that you use to make sure they are up-to-date and reflect all of the assets of your property. Structurize the text and try to use the arguments that may be convincing to your target group of guests. Joining special programmes for partners that some OTAs have can also help. Booking.com has a Preferred programme. This move opens new possibilities for your offer to be displayed in attractive placements in the search results, for example. A property which has joined the programme, can get up to 65% more page views and 35% more bookings, according to Booking.com's statistics. For properties who will not be able to join the programme, there are another ways to make your offer be more visible. Booking.com's ranking is the order in which available accommodation in guests' search results is displayed. These results are sorted based on what's most relevant to guests' particular preferences, taking into account their past search behaviour, specific market dynamics and properties' overall performance on the website. This makes it easier to match guests' needs with the right kind of accommodation, and helps you attract guests who want to book your kind of property. Booking.com uses machine learning to continually evaluate what matters most to guests, which, in turn, helps your property connect with the guest. The number of bookings you receive impacts your overall performance, an that affects your ranking.
2. Boost your conversion
That is again, a content issue. To stand out in Booking.com search results – and increase the number of clicks on your property's page – you need to have accurate and attractive content. Numbers don't lie – properties that follow this rule receive up to 18% more bookings than properties with incomplete content. Another way that helps to increase your conversion is to target high-value guests with your offer. Booking.com's Genius programme helps you secure revenue by connecting you with the most frequent bookers on Booking.com. By offering Genius guests a 10% discount, you'll get extra visibility and promotion – and potentially increase your bookings by up to 18%. You can also look to attract business guests by offering them a special rate. Business guests are 50% less likely to cancel and 60% more likely to book your property again in future. Additionally, they increase your occupancy on weekdays and tend to spend more than other guests.
3. Reduce your cancellations
Did you know that guests who pay online are four times less likely to cancel or not show up? By allowing last-minute bookings without credit cards you will make last-minute bookers cancel far less. This will simplify their booking process and improve your chances of securing their reservation. Another way to turn cancellations into new bookings is to set a grace period – the time you let your guests change a booking without being charged. As 25% of cancellations happen within 24 hours of the original booking, grace periods help you get your rooms back on sale quickly. This option is possible on Booking.com.
4. More channels, more bookings
Last, but not least: take full advantage of the possibilities your channel manager gives you. Maybe it is time to add some more distribution channels? Take action on your peak season opportunities now!