Reopening Hospitality in a COVID World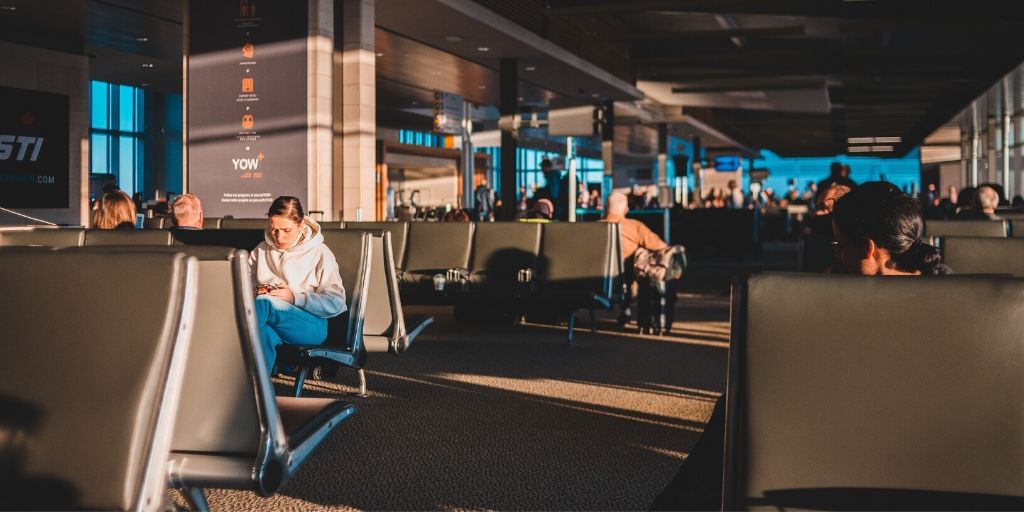 Text by Marina Yoveva, Exploreist
Tourism has undoubtedly been changed by the Coronavirus. Whether you are in Rome or South Florida, the normal flow of late-winter and spring tourism has almost completely ceased. As countries began to reopen, the hotel industry is starting to open their doors as well giving us access to some of the best travel destinations in the world. How do major world countries' hospitality industry plan to emerge from Covid? Read on to discover how these countries plan on having a healthy and safe summer, with tourism included.
Spain COVID-19 Response:
Spain is known for its warm culture, beautiful beaches, and fascinating cultural attractions. Unfortunately, the country has suffered greatly from high Coronavirus-related deaths. Spain began to reopen on May 4th after a stringent lockdown. The country's reopening process is mapped out in four stages, and is anticipated to move into a "Nueva Normalidad" by June 22nd. This includes the reopening of Spain's hotels, whose new guidelines will include sanitation measures and limits on public areas. Spain's economy heavily relies on tourism, with some 14.3% of Spain's annual GDP coming from it (World Travel & Tourism Council). Yet striking a balance between profit and safety is at the core of Spain's success.
France COVID-19 Response:
France has an international tourism market that piques in the summer. France headed into "deconfinement" on May 11th. The initial phase included the reopening of schools and shops. The second phase is scheduled to begin on June 1st. This tentative stage allows for a partial reopening of bars, restaurants, hotels, museums, and cultural activities. The hotel industry may not open doors until mid-June, and the hospitality industry in France has been lobbying for tax exemption in 2020. Passengers arriving from a non-Schengen Member State are not currently allowed to enter France. With little time to recover for the high tourism season, it is anticipated the hospitality industry in France will continue to suffer.

Germany COVID-19 Response:

Germany's methodical approach to the Coronavirus has paid off, with one of the lowest death rates in Europe. The nation has already begun its reopening process of shops, but will continue its ban on worldwide travel until June 14th. The hospitality industry reopened in a trial period starting from May 9th to May 22nd. Germans hope to travel domestically this summer, as well as to neighboring countries that have receding Coronavirus rates. All openings come with the understanding that if things escalate again, an "emergency brake" will be applied.
US COVID-19 Response:
US citizens continue to live day by day as the hefty Coronavirus death toll continues. A three-part plan has been proposed by the national government. Still the ultimate power is with the state governments. The majority of states had been getting set to reopen by mid-May or the end of May. Many hotels have already begun reopening, although occupancy rates are low, hovering around 5 to 10%. The US Travel Association has issued new guidelines called "Travel in the New Normal." Aimed at making travelers comfortable enough to begin traveling again, it lays out best practices for the industry. With the highest death rate in the world, the US hopes to curtail an impending second wave.
Argentina COVID-19 Response:
Argentina's economy has been devastated by the Coronavirus. Still, Argentina continues to ban any commercial airline sales until September 1, 2020. This restriction is one of the toughest in all of the Americas. Keeping a tight lockdown on borders is the country's proactive response to curbing a second wave.  Argentina is known for a vibrant cultural life, including the birthplace of tango. However, international tourism—for now—will have to wait.
China COVID-19 Response:
China has made innovative steps in reopening after the pandemic. China has implemented a health-pass system that allows one to leave their house only if they have a "green" bill of health. A person who is "red" must undergo a 14-day quarantine. The bill of health is linked to phone and passport numbers.  Strict sanitization and social distancing in restaurants has created a "new norm" in China, however, there has been activity within the hotel industry. China saw a 50% usage of hotels in May, which was a drastic difference from February 9%, reports USA Today. Additionally, those coming from abroad to the city are required a two-week quarantine.
Switzerland COVID-19 Response:
Switzerland surprised citizens by reopening bars, restaurants, and gyms on May 11th—ahead of the planned time. Hotels in Switzerland were never closed, to try and maintain normalcy as much as possible. Switzerland will continue to practice a mix of social distancing, strict sanitation measures, and tracking. Switzerland is still figuring out how to reopen important borders with France, Germany, and Italy. Though the US Embassy in Switzerland noted "an easing of restrictions began May 11th," how the situation will look in future is still to be defined.
Poland COVID-19 Response:
Poland also began an earlier reopening process in mid-April with reopening forests, public parks, and revised restrictions on small shops. May 4th marked the reopening of hotels, museums, and shopping centers. Additionally, Poland's political system is in limbo, as the scheduled presidential election on May 10th has been pushed to sometime in June. With the incumbent president, Andrzej Duda, up for reelection, Poland holding a successful election will not only affect Poland but also set a precedent for the American election in November. Though Poland's borders opened on May 3rd, the alien entry remains forbidden.
Czech Republic COVID-19 Response:
Czech Republic has been one of the most restricted countries in Europe during the Coronavirus. These tough measures have paid off with an early reopening, which began in late April. Libraries, small shops, and universities have already been reopened. Hotels are scheduled to reopen on May 25th. In-bound university students and EU business travel will also be allowed. Outbound travel is also reopening for citizens, with the caveat that upon return travelers must test negative or enter a two-week quarantine. Similar to other EU countries, the progression of reopening will be on a two-week basis.
Sweden COVID-19 Response:
Sweden's all-around approach to combating the Coronavirus was unique, leaving looser restrictions and no formal lockdown. Hotels, primary schools, restaurants, bars, and hair salons remained open during the height of the pandemic. Hence, the country's reopening process is much softer. However, international travel remains under strict lockdown. Hotels in Sweden may see local visitors, looking to have a staycation. Sweden's relaxed approach has yielded a high death rate per capita, and Sweden seems to be learning its lesson on the spot.
Case By Case, Day By Day
The moment-to-moment nature of the Coronavirus has created a situation where all plans are changeable. Though May has marked a turning of the page for reopening many countries worldwide, every reopening comes with the potential to reclose if Coronavirus resurges. Though many countries do not yet have open borders, the summer will be a telling time as to just what is possible as far as travel and tourism go.