Property management system (PMS) and Channel Manager – the perfect duo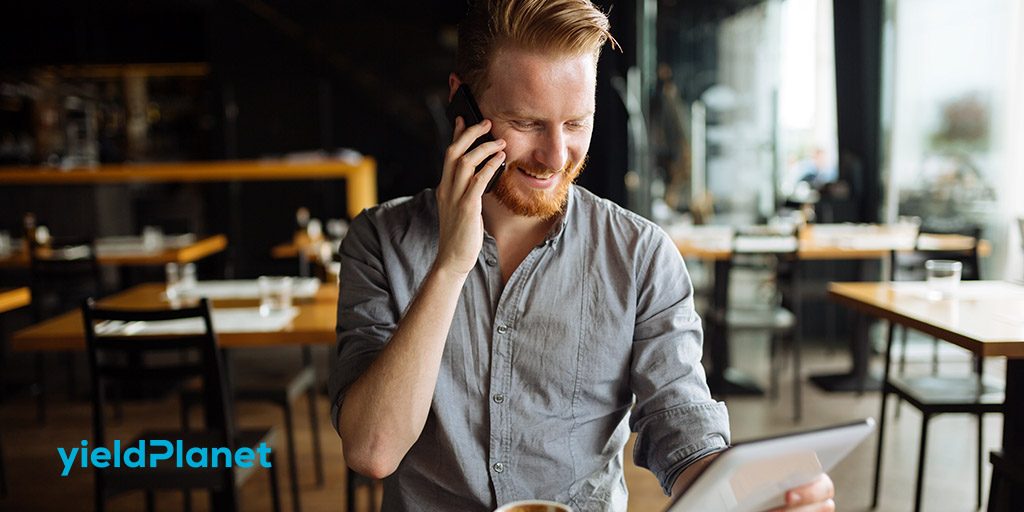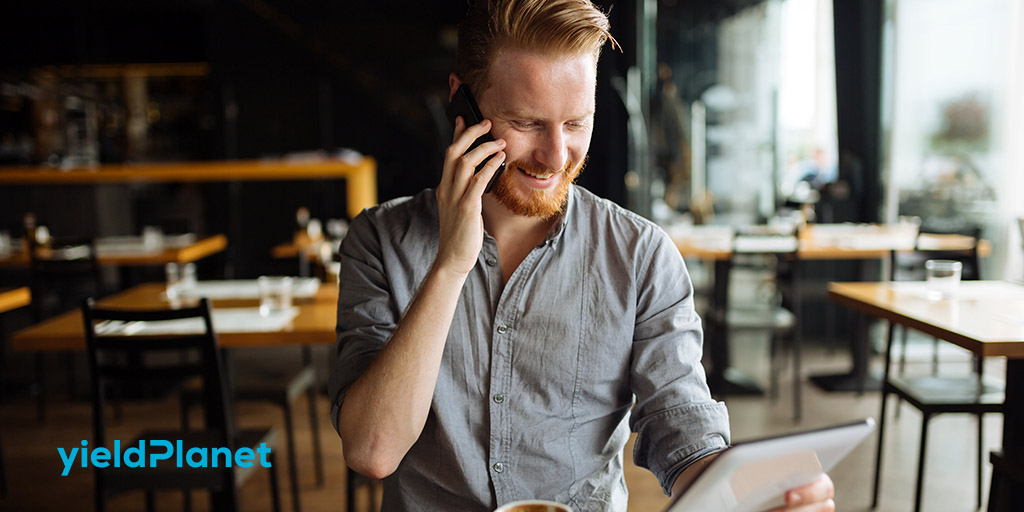 Digital revolution is gaining momentum and increasingly changes the landscape of the hotel industry. It enforces constant updating of both the business model, as well and the marketing and distribution strategies. Thankfully, increasingly advanced and complex IT solutions, allowing both more efficient guest service and maximizing the performance of a hotel can be the remedy for hoteliers. How does the system infrastructure influence the occupancy rate, finances and guest experience? How to optimally arrange it around the central Property Management System (PMS)?
Free flow of information: PMS, Channel manager, OTA
In order to realize how modern software and opportunities provided by the Internet influence the ongoing functioning of a hotel, it is important to track down the connections between the key systems utilized by modern hotels, namely such components of the data flow chain as OTA, Channel Manager or PMS.
Online Travel Agency (OTA) is nothing more than a sales channel. It is an Internet platform where the hotel's offer is published and which can be used at any time by potential customers. That includes both large and commonly known websites, such as Booking.com or Expedia, as well as much smaller, specialized sites, focusing solely on business or mountain hotels with SPA facilities or facilities attractive for golf lovers. Taking into account the fact that hotels cooperate with many such agencies, which allow them to reach broader and more varied groups of potential customers, it is necessary to have an adequate system in place, which makes day-to-day management easier. And that brings us to Channel Manager. In simplest terms it is a system allowing faster and more effective management of price plans for specific channels from the level of one control point, automatic bookings and sending information to OTA in real time regarding prices and the availability of rooms.
An extreme link of the data flow chain is in each case the Property Management System (PMS), that is an advanced system of managing a property. And even though each PMS offers slightly different functionalities, it can be argued that its main role is storage of information on hotel bookings, the current number of available rooms and accepting new bookings incoming via the Channel Manager or the sales department. PMS transfers the most recent data on the availability of rooms to a Channel Manager, which are then directed to all OTA connected with the Channel Manager and in case of a purchase made in one of the channels, PMS gets informed about this fact by the Channel Manager and enters the booking straight to the calendar. And despite the fact that a PMS is a key component of the automated multi-channel sales process, it also fulfils a variety of other functions. It is an everyday working tool for hoteliers, allows to manage information on guests, accounts and many other ongoing operations.
The evolution of PMS
Over the last few years PMS systems underwent a major evolution. They have gained many new functionalities, moved to the cloud and offer increasingly broad capabilities in terms of integration with other systems and tools. At first, they allowed only to execute the basic activities associated with booking management, check-ins and check-outs, allocation of rooms, availability management, as well as matters relating to invoicing. Nowadays, mainly due to integration with other systems and ever-changing expectations of customers, PMS have moved way beyond the hotel reception. They have become a key tools not only for managing a hotel facility and its revenues but also, which is vital in an era of increasing competitiveness, guest experience.
The best PMS available on the market allow effective service of hotel restaurants, banquet and conference facilities, parking lots and SPA. They allow efficient and flexible management of the housekeeping team, due to instant updates on mobile devices regarding guests leaving their rooms or the hotel, connection with other hotel systems in order to control heating and air conditioning, as well as management of switchboards, mini bars and pay TV in rooms.
Guest Experience and Revenue Management
What is especially important from the standpoint of hotel managers is undoubtedly the financial results, which are directly affected by the matters associated with guests opinions on the hotel. And even though it might be difficult to implement, modern PMS have a lot to offer in this area. One of the goals of implementing a Property Management System at a hotel is to increase the number of returning customers as well as the number of positive opinions on the facility. It can be achieved by proper understanding of the customer needs, gathering data on their likes and preferences, as well as communicating with them, not only during the booking process and their stay, but also during the phases preceding check-ins and check-outs. Usage of PMS and other innovative tools to individualize guest experience is a key factor influencing increased customer satisfaction and loyalty. It mostly concerns the young generation, which perfectly understands modern technologies, is willing to use them and share their insights and opinions on various aspects of life, including travel, with their communities. In order to improve sales results and at the same time improve guest experience, it is worthy to connect a PMS with the hotel CRM system in order to manage customer relationships and support the effectiveness of the offered loyalty programs. What is more, by "arming" reception with advanced data and analyses on guests, trends and behavioural patterns, as well as expenses and preferences we significantly increase the chances for an effective upsell or cross-sell, which is in consequence positively reflected in the hotel performance.
When selecting a PMS system the key factor is also the possibility for it to communicate with other systems, including mainly the system managing the channels (Channel Manger), hotel booking systems (Booking Engine or CRS) or systems optimizing the applied price policy (RMS). While communication with a Channel Manager or a Booking Engine is offered by an increasing number of PMS, the quality of such connection should be analysed before deciding upon the right solution. What is more, data synchronizations with a RMS is still a rarity for much too many PMS. What are the consequences of an improper selection of a PMS? A Property Management System which does not offer a two-way data synchronization will be able to deal with intercepting bookings but it will not be able to effectively transfer information on rooms and their availability to the Channel Manager and in consequence to the OTA. From the standpoint of managing revenues it is also important for a PMS to make all of the booking data available to a RMS, in order to allow them to properly recommend rates for the online sales channels. An incorrect decision may effectively ruin any plans associated with automation of hotel operations and improving its performance.
Ample opportunities of communication between a PMS and other systems are especially vital in the context of hotels with an average or large number of rooms and facilities, lacking their own sales departments and aimed towards attracting guests solely via the Internet. Effective management of revenues and price policy, in particular in case of larger facilities, is extremely troublesome and time consuming due to several constantly evolving factors. Without automated systems integrated with a central property management system taking a full advantage of the hotel's potential is nearly impossible. What are the benefits of communication between PMS and RMS? By adding a Revenue Management System to the set of distribution tools of a hotel we can increase its revenue even by 9%, which was confirmed by a report published by Starfleet Research entitled "Harnessing the Power of Next – Generation Hospitality Revenue Management".  
Cooperation with many Online Travel Agencies (OTA) is on one hand an opportunity to reach a significant number of potential customers and on the other hand a risk of losing a part of the revenues in form of commissions for intermediaries. Advanced Channel Manager is a tool allowing to automate the omnichannel strategy, as well as the manager cockpit, offering a quick preview of key distribution channels and their performance. By skilfully modifying the applied sales strategy and changing the price policy one can more or less effectively encourage guests to use channels charging lower commission or promote direct bookings via the hotel's website. While listing the benefits it is worth to also mention that connecting a PMS with a Channel Manager is tantamount to making the information on the number of available rooms available in real time. Benefits are two-fold in this case: it allows not only to increase sales opportunities but also to improve the positon in the OTA ranking. It is also worth noting that any cancellations are processed in real time and the vacated rooms are almost instantly available for potential customers.
What to look for when selecting a PMS system?
In order to take full advantage of the possibilities offered by the modern PMS systems, it is worthy to verify in detail their communication potential. The most advanced and thus the most efficient systems effectively connect with the Channel Manager, directlyor indirectly connect with the booking system (Booking Engine, CRS) and the RMS and offer two-way data synchronization. There are relatively few of those on the market, and thus an alternative solution might be to combine a PMS with a high quality Channel Manager , which will effectively handle communication with a Booking Engine and advanced price recommendations of the RMS.
In terms of the sphere of functionality, it is reasonable to also verify the possibilities of a specific system and the chances of supplementing it with additional modules. They may increase the benefits and optimize processes, which are currently operated ineffectively or operated fully manually by the reception employees. An effective PMS system is also the best data source, which may be used for broadly defined analytical purposes and also for ongoing reports regarding occupancy rates or the hotel's performance. Such possibilities should always speak in favour of a specific solution.
The progressing digitalization carries not only a wide range of benefits but also various threats. One of the threats includes issues of correct storage of data concerning customers and their credit cards, which are transferred between the hotel systems. The applicable regulations require the hoteliers to fulfil a number of obligations within that scope and establish a system infrastructure that will comply with the Payment Card Industry Data Security Standard. When choosing a PMS for a hotel, it should be mandatory to verify how the producer addresses the issue of PCI Compliance.
From the perspective of a hotel manager the matters associated with costs of implementing a system are especially vital. Price is undoubtedly a significant parameter and often a deciding factor influencing the final decision on selecting a specific solution but it should never be a sole criterion for the selection. PMS intended for small facilities are not overly complex and thus the costs associated with its usage may amount to a few hundreds PLN annually. The amounts are correspondingly higher for large facilities and often amount to tens of thousand of PLN. One should be aware of the fact that the system fee is not the only charge that a user is expected to pay – it can be significantly increased by fees charged for system support and troubleshooting.
See which PMS are integrated with the YieldPlanet Channel Manager.