Managing a large number of apartments, ensuring the continuous development of the company and the best conditions for guests is a major challenge that not every hotel owner is able to meet.
Fragola Apartments provides an excellent location in the heart of Krakow. It was founded in 2014 and has been boldly tackling issues and growing successfully ever since.
We spoke to Ada Maj, Front Desk Manager at Fragola Apartments, about dealing with difficulties and how YieldPlanet's tools have helped the company succeed. Fragola Apartments has been a YieldPlanet client for more than five years and uses both Channel Manager and Price Optimiser.
The struggle for foresight
Fragola Apartments currently has more than 100 apartments in various price categories. Managing such a large number of diverse facilities is not a simple task, especially without specialised tools. The Fragola Apartments team realised they needed the help that a Channel Manager could provide, at a time when updating prices had become extremely time-consuming and very complicated.
The manual introduction of changing prices and the lack of simultaneous application of several strategies started to result in financial losses.
Another challenge was the inability to forecast periods of optimal sales. The company was unable to anticipate occupancy, plan wisely and prepare for different scenarios. It became necessary to completely change the method of price management.
Such requirements could be met by a revenue management system from YieldPlanet, namely Price Optimizer.
Individual approach to guests
There are many revenue management tools on the market, but Fragola Apartaments chose Price Optimizer developed by the specialists at YieldPlanet. Ada Maj says the system meets her company's needs in 100%. The complexity of the tool has made it possible to implement different strategies for different flat types and target groups. This makes it possible to prepare personalised offers for individual guests, considering their needs, the purpose of their stay and its length.
On a day-to-day basis, Price Optimizer is used by Fragola Apartments to quickly change prices or adjust restrictions. According to Ada, the Price Control panel*, and the Weather tab on it are particularly noteworthy. The Price Control panel brings together the information needed by the revenue manager – on current occupancy, prices, and availability of individual offers. Additional restrictions are also visible, pick-up information and events are displayed. The data covers a period of several days, which allows the hotel situation to be put into perspective and facilitates decision-making related to price and availability management.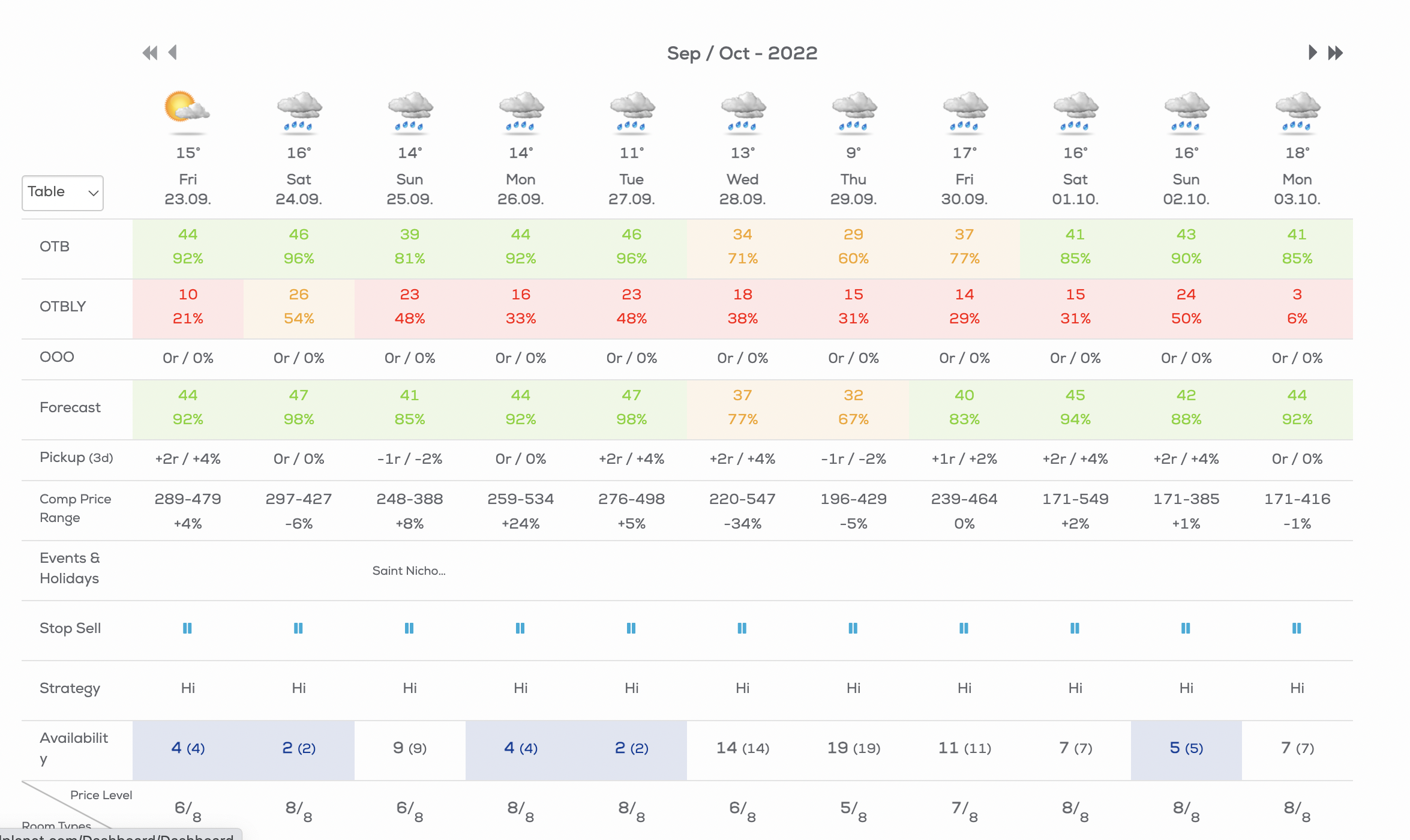 *Price Control at Price Optimizer RMS YieldPlanet
Ada Maj also appreciates the use of different colours to signal occupancy status at a particular time. This makes it easy to know what action to take in certain situations, such as when there are no apartments available or when a booking is cancelled.
Better more expensive and infrequent than frequent and cheap
The solutions adopted by the Fragola Apartments team have resulted in a stable occupancy rate of 85%. Ada explains that 100% occupancy is not company's most important goal. They prefer to sell more expensively and infrequently than frequently and cheaply. To do this, they use minimum stay restrictions, which means that a booking is made for at least two nights.
This approach defines the guests of Fragola Apartments and allows us to prepare the flats in such a way as to meet the expectations and all the needs of those who rent them. 
Plans for the neat future
The hotel industry is growing rapidly, and this requires a great deal of flexibility in management. Fragola Apartments plans to systematically increase the number of channels in order to attract not only tourists but also businesspeople. It is also considering entering the long-term rental market, as the facilities it offers allow for such a step.
Customer review
"Price Optimizer is a very specialised tool that requires careful implementation, matching to the property and a dedicated team. It may seem complicated at first glance, but once you get to know it, you can see how easier your work is with it. For us, this is now the absolute basis of work – a system that cannot be replaced," says Ada Maj, Front Desk Manager at Fragola Apartments.
About the property
Fragola Apartments has over 100 elegant, comprehensively furnished apartments located in excellent locations in the centre of Krakow, mainly in the Old Town. Fragola Apartments offer flats with character: from elegant, classic flats in old townhouses through designer gems to minimalist studio flats. Unique design, location close to Krakow's biggest attractions, unique atmosphere, and the highest standard of service – these are the most important distinctive features of the flats under the Fragola Apartments label.
Have you got your portion of inspiration?
Sign up for Price Optimizer's demo and let us help you bring your business to the next level.
Price Optimizer is a tool that will help you effectively manage your properties and quickly adapt to new market conditions. 
You might also be interested in reading: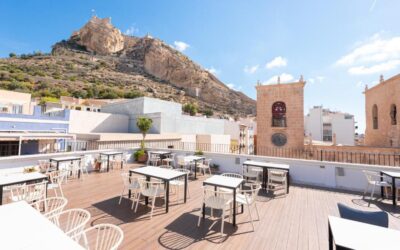 Hotel La Milagrosa Price OptimizerSeptember 2023In this case study, we explore the success story...