YieldPlanet, together with Gestion Revenue, is taking part in the Kit Digital program, which aims to digitalize small businesses in Spain. The main objective of the program is to support the implementation of digital solutions that help companies significantly improve their level of digital maturity. Learn how to apply and how to get the maximum benefit out of the Kit Digital program with YieldPlanet.
Kit Digital is an initiative of the Spanish Government, with the aim of subsidizing the implementation of digital solutions available on the market to achieve a significant advance in the level of digital maturity. This initiative, promoted by the Ministry of Economic Affairs and Digital Transformation, is financed by the European "Next Generation EU" funds within the Recovery, Transformation, and Resilience Plan.
Kit Digital subsidizes digital solutions oriented to the needs of small businesses, micro-enterprises, and self-employed workers, belonging to any sector or type of business.
The YieldPlanet Channel Manager and Price Optimizer solutions can be subsidized by the digital kit through the management of our Spanish subsidiary.
This is a great opportunity both for all those small establishments that have not yet taken the step towards digitalization and automation of their online distribution with Channel Manager; and above all for those that already use the basic solutions (PMS, Channel Manager, Booking Engine) but want to make a differential leap and start working with Price Optimizer (RMS), optimize their prices, perfect and automate their revenue management to obtain a qualitative leap in their revenue per room.
Whether you have already checked that your business is eligible for this program or you have not yet done so, you can request more information using this form.
You might also be interested in reading: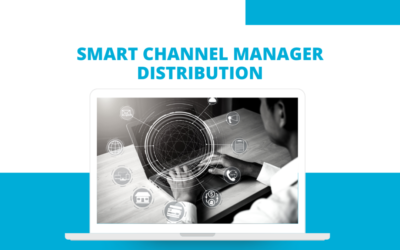 After the pandemic crisis, hotel owners now have a great challenge: to sell better in order to be...