Saving winter holidays – opportunities for properties in ski resorts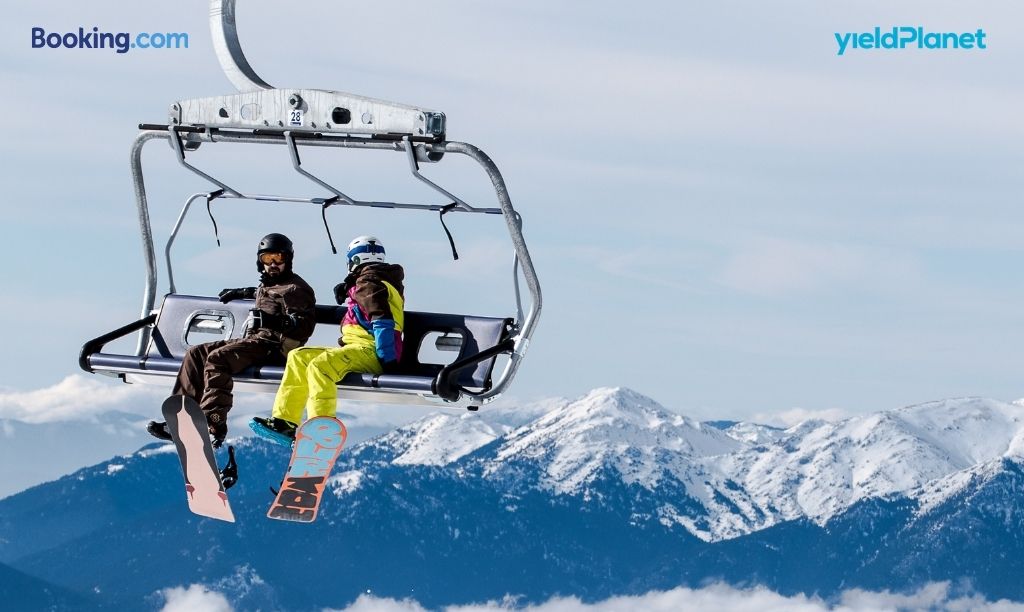 Skiing in most European winter resorts has been restricted, due to latest outbreak of coronavirus pandemic. Shutting ski lift to stop the spread of Covid-19 was imposed widely by either national or local governments.The season between Christmas through New Year and January 6th Epiphany holidays is traditionally the most important time of the year for many skiing properties.
Now, as hotel revenues related to the ski season at Christmas and the New Year are mostly gone there is still a cautious hope for some benefits when the infection rate slows before the end of the winter and part of restrictions are lifted. At the beginning of 2021 we will probably still see dramatic changes in demand for skiing properties related to loosening or toughening restrictions or quarantining travelers from specific countries or regions at short notice.
Travelers faced with extremaly high level of uncertainity this winter season can be more willing to book if they are not afraid of high cancellation penalties in case of rapid changes in travel plans. That is why major OTAs like Booking.com, Expedia or Airbnb are encouraging skiing properties to address dramatic changes in demand by attracting bookers with flexibility in cancellation policies, refunds and easing minimum length of stay restrictions for 2021 stays.
Booking.com has prepared by far the most comprehensive business advice program for skiing properties in these difficult times. The program consist of several opportunities for each property in 4 major pillars: offering flexibility, reducing workload, securing bookings and setting up a sustainable rate plan. A mix of opportunities may work well for skiing properties to get more bookings when restriction are loosened, just to name a few options:
– Allowing free cancellation for longer can gain properties bookings from travellers in the current situation. Free cancellation rates are generally the most expensive and the most booked rate options.
– Offering last minute deals will help properties catch the attention of guests looking to book stays on short notice. As demand can pick up any time before the end of skiing season it is worth considering setting up promotions in advance.
– Properties can display the extended health and safety measures they are taking on their property page on Booking.com. Additional information about hygiene, social distancing and food safety can reassure potential guests and give them confidence to book.
– Offering mobile rates increases properties visibility in the search results for mobile users. It also increases mobile bookings by 26%. Once the slopes are made available for skiers again increase in last minute bookings via mobile devices is expected.
– Implementing child rates can result in more family stays. Families stay on average 28% longer and book 27% more stays than couples and solo travellers.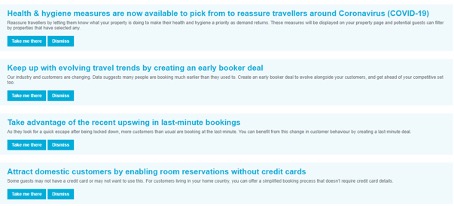 YieldPlanet supports all recovery plans prepared for properties and accommodation managers. All recovery opportunies be found and processed in YieldPlanet Channel Manager Opportunities section as picture above.