Hotel Relaks*** Wellness & Spa in Karpacz is characterised by a unique history and a harmonious team of employees who are not afraid of difficult challenges. They are constantly on the lookout for new development opportunities in order to provide the best possible conditions for guests. 
Learn from this success story how, thanks to YieldPlanet's advanced products, the Relax Hotel has streamlined its operations.

Automation is the key to success
Hotel Relaks' partnership with YieldPlanet began in 2012 with the implementation of the Channel Manager, which greatly improved the management of  and the work at reception. Anna Miluta, head of the Sales Department, says that the hotel was already trying to apply a dynamic pricing strategy, but that it was a major challenge to keep prices and room availability information up to date. Manually implementing changes across all connected channels was very tedious, leaving little time for such vital hotel development tasks as competitor analysis and developing new strategies and pricing plans. Channel Manager has made it possible to automate many processes and eliminate monotonous work in favor of streamlined management.
Rapid response
Another even more important milestone for the hotel's development was the installation of the Price Optimizer RMS in July 2021 with YieldPlanet.
Anna Miluta emphasizes that this has allowed the hotel to optimize its running, automate some of the daily tasks and increase the number of guests as a result.
Anna particularly appreciates how easy it is to make changes to the system. Is there an urgent need to quickly adjust the price list and at the same time introduce additional restrictions and close some offers? Or perhaps an event has been canceled for which additional restrictions were in place and needs to be removed efficiently? In such cases, all you have to do is select one of the strategies available in Price Optimiser, which is sent to your partners after three clicks.
Hotel opinion

 "Thanks to YieldPlanet's products, I have time for efficiency-enhancing activities. I don't have to devote several hours a day to mechanical work; now I can think calmly about my next steps. Come up with a new pricing strategy, carefully analyse the market, the competition and hospitality trends. For me, both YieldPlanet products are indispensable tools that I can recommend with full responsibility." – Anna Miluta, Sales Manager at Hotel Relaks *** Wellness & Spa in Karpacz.
Property
The building of the Relaks Hotel once housed a tourist hostel. Now, it is a unique facility providing relaxation surrounded by greenery, located in a quiet part of Karpacz. It offers a well-equipped spa and wellness center with a sauna, steam bath, whirlpool bath, and salt water jacuzzi.
It is the ideal place for those who enjoy relaxing in a spa, as well as those who favor active relaxation. There are many hiking trails right next to the hotel and there is also a ski lift. Bicycles and Nordic walking poles can be hired free of charge.
Hotel Relaks is very popular with tourists and people who value the tranquillity and intimate atmosphere of the facility. It is positively reviewed on social media and on industry portals. The current rating on Booking.com goes up to 8.5.
Have you got your portion of inspiration?
Sign up for Price Optimizer's demo and let us help you bring your business to the next level.
Price Optimizer is a tool that will help you effectively manage your properties and quickly adapt to new market conditions. 
You might also be interested in reading: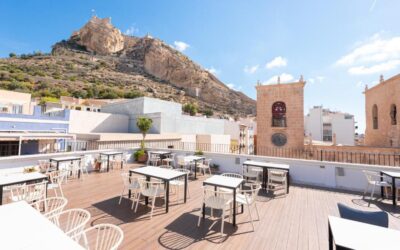 Hotel La Milagrosa Price OptimizerSeptember 2023In this case study, we explore the success story...