YieldPlanet now has 500 connected partners!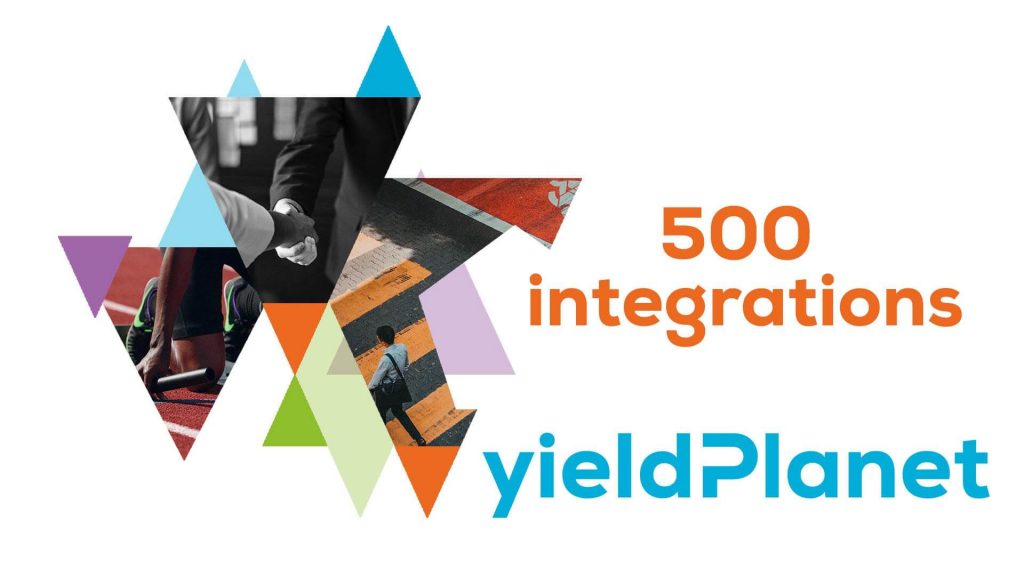 We are happy to announce that over half thousand partners have trusted us and are officially connected with us.
Who are our connections?
• The 506 partners belong to one of 7 categories: OTA, wholesalers, PMS, RMS, CRS, GDS and booking engines.
• The most numerous group among YieldPlanet's connected partners are PMSes – their number has just exceeded 100. If your PMS is still not synchronized with YP's Channel Manager, please reach our support team.
• YieldPlanet is a preferred partner of some of the most important companies in the hospitality and technology industry. To name only a few: Agoda (Innovative Supplier), Booking.com (Connectivity Partner), HRS (Preferred Partner), PremierBooker, Hotel360°, Oracle (Gold Partner) and Microsoft (Partner Network).
• We have recently established connection with AirBnB, which we announced proudly a couple of days ago.
We have noticed an interesting trend in the hospitality industry currently, consisting in consolidation of partners. Stronger companies have been taking over smaller partners. Revenue management is of main interest of well-run hotels and only a handful of channel managers, among them YieldPlanet's, can offer RMS integrations.
RMS connections seem to be another topic which is interesting to be aware of and to watch. Revenue management is a hot topic recently and is an increasing trend that RMSes are looking for integrations with channel manager providers. Among our recent connections you will find such revenue management systems as: YieldPlanet's Price Optimizer, Ideas or BeOnPrice.
When it comes to technical standards, the fragmented nature of the hospitality industry should be taken under consideration. This causes that many tech companies build tech in different ways, which makes management companies, brands, real estate owners and general managers ask for unified technology and not all channel managers respond to such calls with their platforms. YieldPlanet's solution is an example of technology that surpasses this challenge.
We are proud to be expanding our global network by being connected to so many solutions of our trusted partners, offering our clients the flexibility to easily integrate our product with the system which they use. Thank you for your trust and let us grow together!
See who is celebrating with us – the full list of connections is available here.