Author: Agnieszka Chacińska, KAM at YieldPlanet
Designing a winning distribution strategy is not an easy task. It is not even a one-time task – it is a process. The distributional strategy must respond to the constantly changing needs of customers and the market itself. It also needs to be constantly improved to maximize the profit of the hotel. How can you improve your current distribution strategy?

1) Define your channel mix for market and segments you target (check our suggestions):
To build a successful online distribution strategy you have to think not only about markets you want to target, but also segments of clients that may be interested in your offer. Once you define who you want to attract, concentrate on building tailor-made strategy for specific target groups. Different channels will work well for business clients, and different for individual tourists or tour groups. The better you know the clients you want to attract – their needs, lifestyle, demographic, and preferred booking methods the easier it will be for you to design a winning online distribution strategy.
2) Test new channels
To optimize your revenue management strategy, you should concentrate on promoting direct reservations, strengthening your presence in most important OTAs, but at the same time continuously explore new channels that may help you in growing your business. Hospitality trends change over time – and so should your revenue management strategy. Stay tuned, compare KPIs across all channels, optimize existing ones, and don't be afraid to experiment with adding new OTAs. Use your Channel Manager to manage everything from one point of control.
3) Make sure your offer for direct guest is at least as good as on OTAs
The fact is that OTA-based guest acquisition is costly. How to convert OTA reservations to direct ones? Make sure your offer for direct guests is at least as good as on OTAs. Ideally, it should be even better. Think about some exclusive benefits – best rate guarantee, late checkout, special treatment during check-in or entire stay (e.g. extra discounts on SPA treatments or dining). You may also think about introducing a loyalty program and definitely about the right post stay targeting campaign.
4) Use knowledge of Booking Windows in your distribution strategy
By understanding booking windows that are specific for every single hotel, market and segment, revenue manager can adjust prices accordingly and as a result reach high occupancy and maximize hotel's revenues. Check the average booking window and the peak booking time for your property and customers segments and use this information when designing your pricing strategy.
The development of professional competencies is a necessary thing in our industry and very important to me personally. Several years of experience, knowledge, skills in the field of Revenue Management, and achieved CRME title allow me to provide YieldPlanet clients with the best knowledge, which they exactly need and carry forward their business. I think that it is very important for our customers using Price Optimizer to be aware that they cooperate with RM experts.
YieldPlanet is a strong team of experienced and highly competent experts. Every day we are contributing to making our clients' lives easier and successful and we are very proud to work jointly to complete our mission. 
You might also be interested in reading: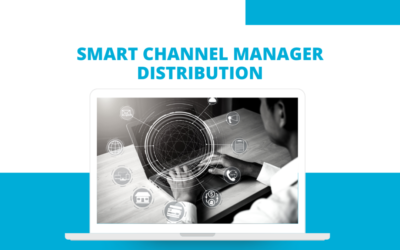 After the pandemic crisis, hotel owners now have a great challenge: to sell better in order to be...