Automating your facility with PMS and Channel Manager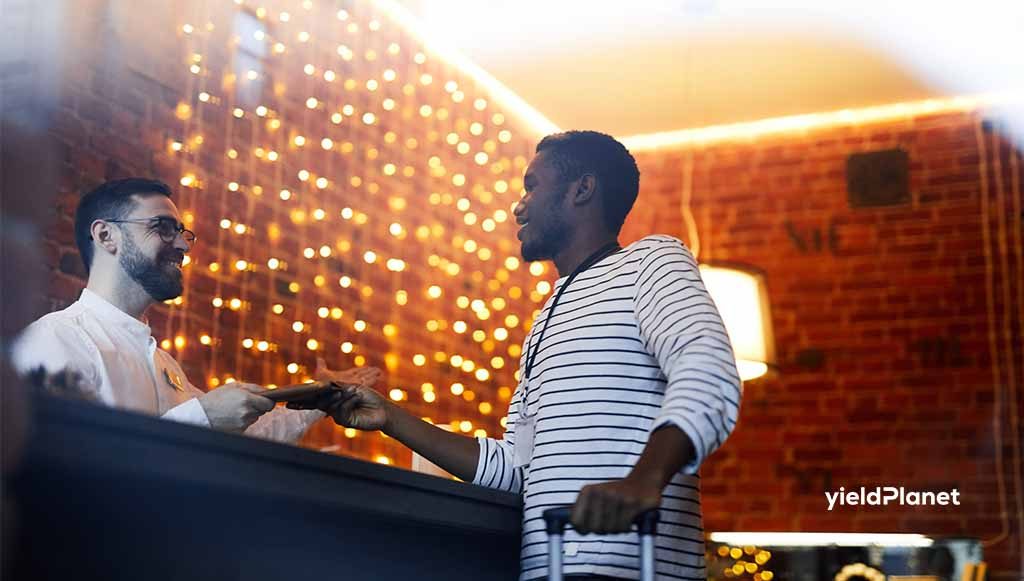 KajWare, PMS KWHotel
The perfect duet of the hospitality industry
Automation is a key term for the hoteliers of the 21st century. Only slightly over a decade ago relying on a notebook and your own memory was a standard procedure in property management. Yet memory isn't always reliable and a pile of papers doesn't necessarily provide an easy insight into the hotel's current condition.
As the technological development progressed, new tools for better organised handling of the facility and data storage emerged, thereby remarkably limiting the hotel staff workload. In the HoReCa sector, Property Management and Channel Manager systems lead the way. While they are two independent systems, they first show their true potential once combined together. You will learn more about this here.
Channel manager is the orchestra, PMS its conductor
Every performance of the "Channel Manager and PMS" duet helps you to more effectively coordinate the operation of the entire facility. What areas are involved? Below we have gathered six areas that can be automated with the use of the two tools.
1. Quick availability and price lists synchronization with OTAs
Manual rate and availability updates in every portal individually will soon become a thing of the past. Now you only need to enter a new booking or rate into the PMS and it will immediately send them to the channel manager system for further distribution. You can use the time you just saved to take better care of your customer.
2. No more manual register book
Knowing how many check-ins and check-outs are scheduled for the day is the essence of every hotelier's work. Good quality hotel software can clearly present these information. What's more, every customer is automatically registered in an electronic register book. Quick, easy and safe!
3. Access to statistics and reports – optimize your strategy!
By analyzing the information on the channel that brought the customer to your hotel and what real profit the booking will bring you can perfect your marketing and sales strategies. Both PMS and channel manager dispose of an enormous number of reports "for every occasion". Reports are also automatically send to your email address – this feature will make sure your always up to date!
4. Automatic email and text message notification – for you and your guests
Sending out notifications manually can be a back-breaking task, especially in the high season. PMS and Channel Manager will do that for you. Starting from automatic booking confirmations, through generating discount codes and sending "thank you for your stay" messages. You can also send notifications to your staff.
5. Optimum occupancy management
Have you ever been forced to walk your guest from one room to another because there were no more vacant rooms? Some property management systems will handle booking to as to avoid this inconvenient situation. The system will make sure the way rooms are assigned to guests will maximize facility's availability and your profit.
6. Improved payment handling
Automated payments are another area that can enhance the service provided to the guest and reduce human error factor on the part of the staff. Cooperation with property management systems will improve communication between the reception and hotel restaurant. Using terminal will make the check-out faster and automatically generated hyperlinks to the payments will help you collect the payments.
Conclusions
PMS and Channel Manager system facilitate the hotelier's work. But there's more! This software will also give you the access to crucial information, such as customer's preferences on virtually every stage of their stay.
You can learn more from our upcoming article!
The discussed facility automation areas are fully handled by, among others, KWHotel software.
Below you can watch an animated presentation of the modern facility management model with the use of the above described PMS.