The risk of cancelled reservations is something inevitable for every hospitality property. Some guests will always cancel the reservation for different reasons, but how hoteliers can handle it without notable damage – remains an eternal question. 
Getting the booking by another guest on very short notice is a challenging task, but not impossible. How to get a new reservation after a last-minute cancellation? And what lessons should you learn to minimise the risk of booking cancellations?
Create a clear cancellation policy:

If you provide your guests  with a deadline for cancelling, you need to make sure that conditions and dates are clear. One of the ways to do that is by making sure it's written

in

the terms and conditions of the reservation so that the guest can be informed  beforehand. If you also want to have a non-refundable deposit, you need to make it clear beforehand.

 
Ask for a deposit:

You can ask guests  to pay a non-refundable fee, so if the cancellation comes, you will be covered by the deposit fee. It will also make them feel more committed to the reservation. The deposit can make your guests think twice before cancelling if they don't want to lose their money.

 
Have good communication with your clients:

Having good communication

is

crucial. It's important that you reply to your guests quickly and efficiently to make a good impression. It would also be thoughtful if you check on them after the reservation and before the arrival to build more trust.

 
Speak with your guests after a cancellation:

If guests cancel their reservation, talk with them and try to learn why they cancel for you to improve. There may be a common problem that you can avoid.

 
Offer to reschedule:

If a guest cancels because

they

can not come on that date for personal matters or for any kind of reasons, you can offer them to change the dates. This can help you to leave a better impression and

not to

lose a guest.

 
Keep your calendar updated:

Keeping it updated is crucial to avoid unnecessary cancellations and double bookings. Imagine that two different guests make a reservation on the same property through different sites because it appears available on both, even though it isn't, just because the calendar

hasn't been

updated properly.

Have a good Channel Manager: Updating the information, sending fresh availability to your channels and keeping all the data synchronised will help you to cover the cancellation damage, promote and sell cancelled rooms via another distribution channel. All of these tasks can be easily covered by Channel Manager, which is an absolutely irreplaceable tool for a modern hotelier. If you are looking for one, check how YieldPlanet's Channel Manager can meet your needs and help you to fight unwanted cancellations. You can find more information and updates abour our Channel Manager here

.
You might also be interested in reading: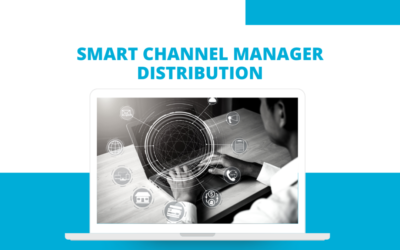 After the pandemic crisis, hotel owners now have a great challenge: to sell better in order to be...