How to increase your revenue using YieldPlanet's Channel Manager?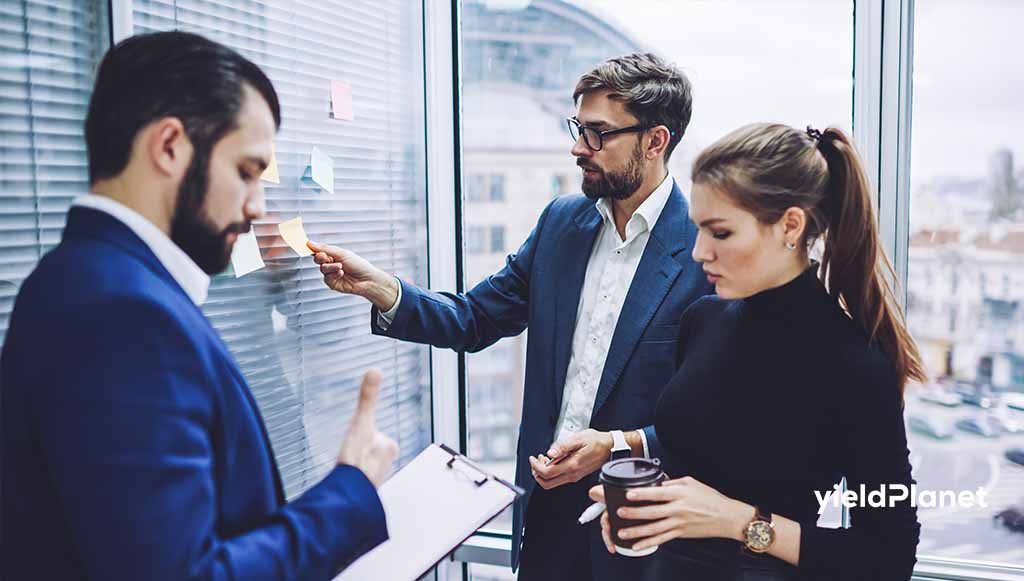 YieldPlanet is a Channel Manager founded on the Yield philosophy. As the name implies, its function is yielding, or, in other words, ensuring maximum profitability of your rates and hotel distribution in an optimised and effective manner.
YieldPlanet's Channel Manager is focused in its entirety on clients' profits. This premise is as valid as ever, the objective of monthly software updates is to comply with industry requirements and revenue management specialists' needs in order to boost the revenue.
YieldPlanet is one of the most prestigious business partners for Booking.com, on top of that, it also offers the highest possible standard for connections reliability, which, in turn, translates into fast connections and makes the Channel Manager into the most powerful revenue management tool.
As we are well aware how difficult it is to continuously increase hotel's revenues,
month after month, we decided to draw up this article. Here we will walk you through the features of the Channel Manager and explain how to use them to increase your revenue. We will also provide you with some tips and professional tricks on the use of the software.
Distribution strategy – setting and frequent optimizing
YieldPlanet Channel Manager allows for creating distribution strategy that will help you manage monthly data analysis executed to make informed and reasonable decisions about the revenue, prices, bookings or intermediary commissions.
Before you get started, take your time to contemplate and set your objective. Next, decide which distribution strategy you are willing to implement and what profits you will expect it to bring. Based on these data you can make decisions on the best integrations, channel management and price strategies fine-tuned to individual seasons of the year.
Connect to nearly 500 integrations to expand your global reach
As opposed to other Channel Managers, YieldPlanet Channel Manager provides integrations to nearly 500 OTAs, tour operators, wholesalers, PMS, CRS, GDS, RMS, metasearch engines and booking systems.
These integrations will help you strengthen your visibility and global reach. Integrating your hotel prices with the most important integrations according to the revenue management and profit analysis data will translate into an increase in hotel revenue.
In-depth intermediary cost analysis (OTA, IDS)
One of the most prominent advantages of our Channel Manager is the amount of data it can access for analysis to later help you make informed decisions.
As you can manage each channel separately, you can also run an analysis on every channel individually and verify its cost, the intermediary commission rates and what improvements can be introduced to increase its profitability.
According to YieldPlanet, using many OTAs or adding new sales channels on a regular basis does not always prove to be good for your business. We suggest that you adhere to a few main channels (max. 12) and manage them in an active and informed manner. Do not let the number of channels and their costs get out of hand.
Manage each channel individually with YieldPlanet Channel Manager
Channel Manager not only provides integrations to a large number of channels, it is also fitted with a series of functions to let you manage each channel separately.
The difference lies in the revenue. It is therefore advisable to run each channel individually to achieve better results. Joint management of the channels can cost you valuable data and trigger bad decisions.
Using YieldPlanet Channel Manager you can submit various rates and inventory to different channels, and, consequently, achieve your revenue objectives.
There is an alternative way to boost the revenue. Revenue Rules module opens and shuts channels named by you to increase rates should the availability drop.
In this way you can activate the channels you don't normally use for sales and, for instance, only use them in the period preceding the peak season. Moreover, with this function you can also limit the room availability in certain channels or diversify the availability in different channels so that some channels have more rooms to sell than others.
It is a way to stimulate direct sales by, for instance, increasing room availability in your own internal booking system.
Increase or reduce prices as often as you wish in a segmentary mode
To boost revenue you need to always be vigilant, always ready to asses and analyse prices.
With YieldPlanet Channel Manager you can incorporate into your strategy a complete tool helping you to manage your rates and pricing policy in an easy and effective manner. You will notice that your pricing decisions are more precise and better-informed.
In YieldPlanet Channel Manager you can identify 20 rate types depending on room type and pricing policy, which translates into flexibility when setting pricing strategies for individual segments.
On top of that, you can programme sales in individual sales channels to automate the process. Revenue Management Rules function is designed to set automatic price change in any direction, depending on the room availability at a certain period.
Additionally, it will help you plan price changes at any time, so you don't need to worry about forgetting to do so as the changes will be implemented fully automatically, saving your time.
Summary
Ready to boost your revenue? Contact us to learn more about options to increase your revenue with YieldPlanet Channel Manager. Our team will be happy to provide you with advice and support whenever you need it.
You will also be shown concrete case studies showcasing our clients' stories of how implementing Channel Manager in their properties helped boost the revenue.
You might also be interested in reading:
8 revenue management tips to boost your hotel
How to choose the best Channel Manager?
Changes in Revenue Management that can help improve the hotel's performance