How to forecast apartment occupancy and prices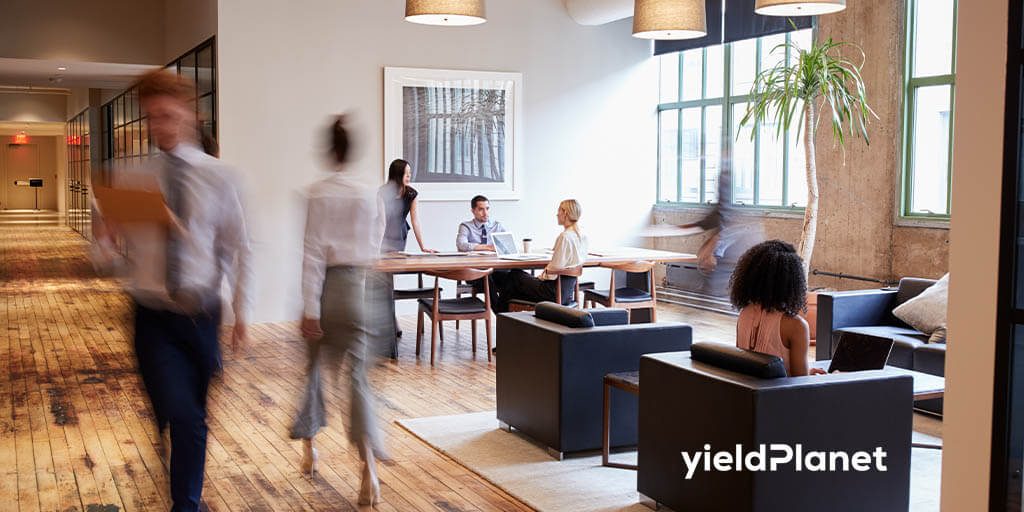 Much like managing a hotel, managing apartments consists mainly in anticipating and managing the future. Naturally, this is no easy task as financial results are influenced by numerous factors. Despite the obvious difficulties connected with development of a forecasting model, it is not a good idea to give up on creating a system which will help to determine when occupancy will be higher and when lower and what prices should be assumed for a given period considering all relevant parameters. Even an imprecise forecast will be a better basis for making business decisions than pure guesswork. How can you successfully forecast the demand for apartments? What tools will enable automation of the entire process?
Many owners of apartments for short-term rental make no demand forecasts whatsoever, putting all of their effort into creating an effective distribution strategy, i.e. simply deciding what channels they should use to offer their apartments for rental and making the apartments available in those channels. An effective strategy can be understood in different ways – for some owners it is the most important to get as many bookings as possible and for others to get bookings at the lowest possible cost. The latter scenario, meaning the one where the greatest focus is placed on analyzing booking sources with regard to the cost of acquisition thereof, seems much more justified, as far as sales strategies are concerned. After all, it is not hard to sell all of the apartments one has – publishing an offer in leading channels, such as Booking.com or Airbnb at an attractive price can lead to this in a very short time. On the other hand, making use of a property's full economic potential, i.e. acquiring bookings at a low cost while generating the highest possible gains, is no mean feat. It is impossible to achieve this goal without effective forecasting? Why is that? Forecasting of demand allows you to dynamically optimize the pricing policy and sell apartments at reasonable prices. By charging the same prices all year round or changing them only sporadically you are using only part of the potential of the apartments you manage.
Where to start when forecasting the demand?
The first step should be to refer to historical data, i.e. analyze the bookings from corresponding periods in the previous years. This will allow you to quickly identify trends: periods of increased or decreased interest in the offer or months in which rooms were sold at a higher or lower price. Analysis of bookings made in the previous years is a much more reliable method than basing forecasts on intuition alone. However, it is not enough. Regular price fluctuations caused, for instance, by seasonality as well as the trends observed at your competitors with regard to changes in the pricing policy may serve as a guideline and a starting point; however, you should also consider a number of other parameters which will constitute variables in the model when forecasting the demand. This means that you need to take account of events which may have a considerable impact on customer behaviors – these can include major cultural, entertainment or sport events, among others. Furthermore, much depends on the nature and location of your apartments, your target group, direct competitors, etc. It is also good to consider if the prices for the same rooms should differ depending on the distribution channel. Should the price on Booking.com be higher than on Airbnb? Or maybe the other way round. This is another situation where data, for instance data on how your apartments sold in these channels in prior periods, comes in handy.
Are there any shortcuts?
Preparation of a precise model which takes account of all important variables takes a lot of time. Developing a pricing strategy for apartments poses one more challenge: normally, each facility is located in a different place, has a number of unique features and therefore attracts different customers. Therefore, it becomes necessary to create multiple independent models for each of the rented properties. Sounds like hard work. Luckily, this is where technology comes to the rescue. Forecasting demand is part of the online distribution process, which is why purchase of a professional system of the channel manager class, will help to streamline a large part of the process with minimum involvement on your part. However, it is important for the selected tool to work smoothly with the systems you use.
The Channel Manager from YieldPlanet is integrated with more than 400 Property Management Systems, Booking Engines, OTAs and others. Check the list of our integrations to see if it includes the systems you use.
You may also be interested in reading: 
The best apartment rental websites
How to build an on-line apartment distribution strategy
Build a distribution strategy for apartments