Why are OTA winning the fight for better prices with the hotels themselves?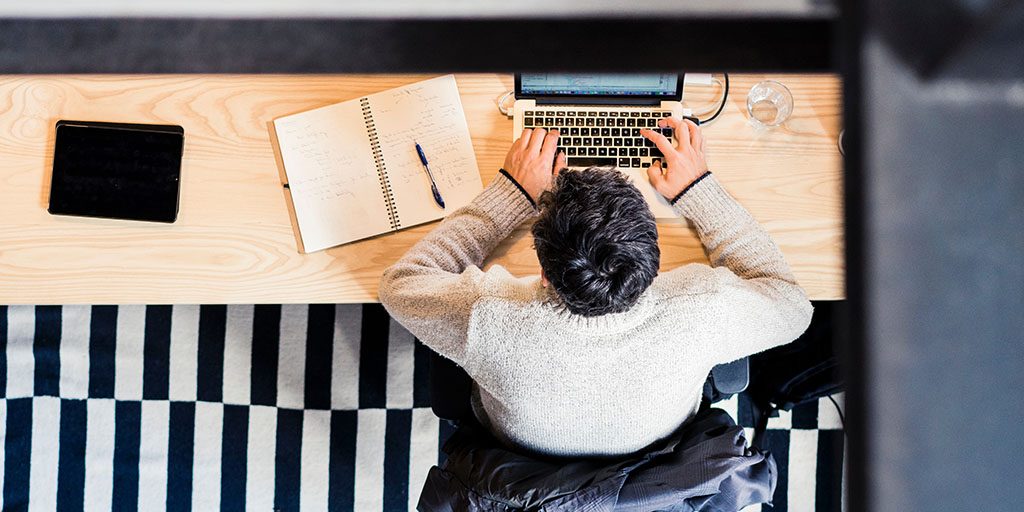 Regaining control over own room pricing in OTA channels is one of the biggest challenges facing the hospitality industry. While over a decade ago, when Internet sales channels were still in their infancy and cooperation with OTA was a chance to increase occupancy rates and improve profitability, today it is considered a necessity without which it is impossible to operate on the market. Why are hoteliers losing in the fight against industry monopolies, and can this be changed? 
The dynamic development of online hotel reservations in the early 2000s was initially very much welcomed by hoteliers, as cooperation with the new booking systems brought measurable benefits in the form of additional bookings and higher occupancy rates. However, as it later turned out, the development of OTA quickly deprived them of the possibility to differentiate prices in different channels and thus the freedom to decide about their own business. At that time, no one could clearly see the threats posed by the booking systems, and even if they were considered, the desire to quickly improve and maintain their financial performance was usually paramount. What also mattered was that the market was at a completely different stage of development at that time. It was characterized by relatively low price volatility and easy management of the pool of available rooms, which is why hoteliers willingly agreed to sign contracts with OTA. 
In their content, practically from the very beginning there appeared more or less sublime clauses concerning rate parity. What restrictions did such provisions impose on hoteliers? The rate parity is basically a legal agreement entered into by a hotel with OTA, which obliges the hotel to maintain rates in the given OTA at a level no higher than those in other sales channels. That provision clearly shows the direction in which OTA had already taken at that time by allowing discounts for its own customers while controlling the offers published by its competitors. Rate parity more or less meant that in order to grant a discount to one of its business partners, the hotel had to grant the same discount to all the other OTA partners at the same time, despite the different levels of commissions charged by the booking systems. In addition, that restriction applied not only to business partners, but also the hotel itself – even in direct sales it was not able to offer rates different from those charged on partner websites.  
What did this entail for the hotels themselves? First of all, a large loss of control over the business and the outflow of direct customers to OTA, which additionally gained huge market shares after the introduction of their own loyalty programmes. 
The following years are a further increase in the importance of OTA. 
The introduction of rate parity significantly reduced the freedom of pricing policy for hotels and reduced the profitability of many businesses, but very quickly new ways of differentiation began to emerge, namely – the lowering of prices by OTA. We are talking about opaque pricing, among others – a practice still popular among US booking systems, such as Priceline. This is one of the types of circumvention of rate parity that allows hotels to sell rooms at a hidden, lower price. The customer who decides to buy first defines their preferences (e.g. location, hotel standard and date of stay) and then selects a specific option based on the price only. The name of the hotel is disclosed only after the payment has been made, and it is no longer possible to change or cancel the booking. This is nothing more than the proverbial buying of a pig in a poke. However, this strategy has some advantages. It allows hotels to sell empty rooms without suffering image and legal damage associated with rate parity. 
Another enormous development was the emergence of opportunity to create OTA promotions, i.e. to offer more favourable terms to customers who book well in advance (first minute, last minute), or book a stay in the hotel for longer. In addition, free accommodation for booking a certain number of rooms or a certain number of days at a time has become commonplace. Those OTAs which had not developed the possibility of creating extensive promotions began to lose their importance as they could not demand rate parity from hotels without offering at the same the possibility of promotional rates. 
Loyalty programs for OTA customers began to gain in importance as well, which still enjoy great popularity today and helped OTA to gain hegemony in the market. What is most important in this context is that discounts for regular customers are often covered not by commissions but directly by hotel budgets. OTA managed to convince hoteliers that it is worth investing in loyal customers, as they cancel reservations less frequently and spend more than one-off customers.  
Of course, this did not stop there – the hoteliers' pockets were also hit by the bundling of services, i.e. the sale of rooms together with a flight (or other product) at a correspondingly reduced price. Due to the fact that promotions very often combine freely, the already promotional rates are additionally lowered as a result of bundling, making the final price really competitive for the client. Expedia has mastered this type of operations to perfection, thanks to which it is able to offer customers very attractive terms. 
What's left of it today? 
At present we can say that the rate parity is forgotten or is being forgotten at a satisfactory rate, but that does not mean that hotels can again decide their own pricing policy on their own. The discrimination takes place in the algorithms of the OTA search engines – if a hotel does not offer its partner sufficiently competitive rates, it is pushed down to such distant positions in the rank that its finding by potential customers is hindered. Although it is possible to rely on direct bookings and completely renounce cooperation with OTA, such a strategy is extremely difficult to implement. OTA perfectly used the time of its domination over hotels and today they are not only first choice services for travelers, but also have a huge technological advantage (enabling better price differentiation). It also has what is most important – customer loyalty.  
Hotels and OTA have to cooperate in the process of customer acquisition and service, however, it is OTA that dictate the terms to the hotels today. One thing that helps maintain this state of affairs is loyalty programs. OTA loyalty programs are much more attractive than hotel loyalty programs in the perception of the customer, especially tourist travellers, as tourists do not usually come back to the same place many times, but instead use the same OTA many times. While the programmes of large chains and hotel groups can compete with them, their offer will always be incomparably smaller and often less competitive in terms of price. 
On platforms such as Airbnb, facility owners may in turn give the opportunity to control their own rates to a booking platform through the Smart Prices program, an algorithm that adjusts prices to current demand. This is perhaps the most glaring case of OTA taking control of the price level and a likely trend in the further development of OTA. 
In addition, the industry has to contend with constantly decreasing OTA prices, which is made possible by OTA's recourse to wholesaler rates. As the pressure from hotels to eliminate this phenomenon is not yet high enough, such actions are becoming more and more common. Everything is done in a way that does not give rise to suspicion – the reservation is made via the OTA website, but it is delivered to the hotel by a specific wholesaler. As a result, the customer can enjoy the competitive price provided by OTA, and the hotel earns significantly less on such a reservation than on a standard reservation made on a partner's website. 
What's next? 
Long years of fighting for market dominance have allowed OTA services to gain today's position in the industry and customer loyalty, which even the best hotel chains can envy. And although the industry is taking some steps to change this state of affairs at least to some extent, OTA services will certainly not give up the battle without a fight. Already today, they exchange data more and more often, which means that hotels have even less influence on the level of prices in individual channels. Hoteliers also have weapons that OTA services do not have. We are talking about the possibility to offer the customers gifts, SPA tickets, free transfers to/from the airport, offering higher room categories, etc. Is that enough? Certainly not for long, as OTA is already developing the technology of selling additional services, which will surely re-invigorate the market. Not without significance for hotels in the coming months and years will be cooperation with trusted technology partners such as PMS, channel manager or RMS, who will provide OTA with the most up-to-date information on prices and availability in real time and will offer hotels operating in their favor mechanisms of calculating and controlling their own rates. One thing we can be sure of – new innovations on the market. 
Do you want to learn more about YieldPlanet Channel Manager? Discover how our Channel Manager can help you to manage prices in your hotel?