6 reasons to start using YieldPlanet's Channel Manager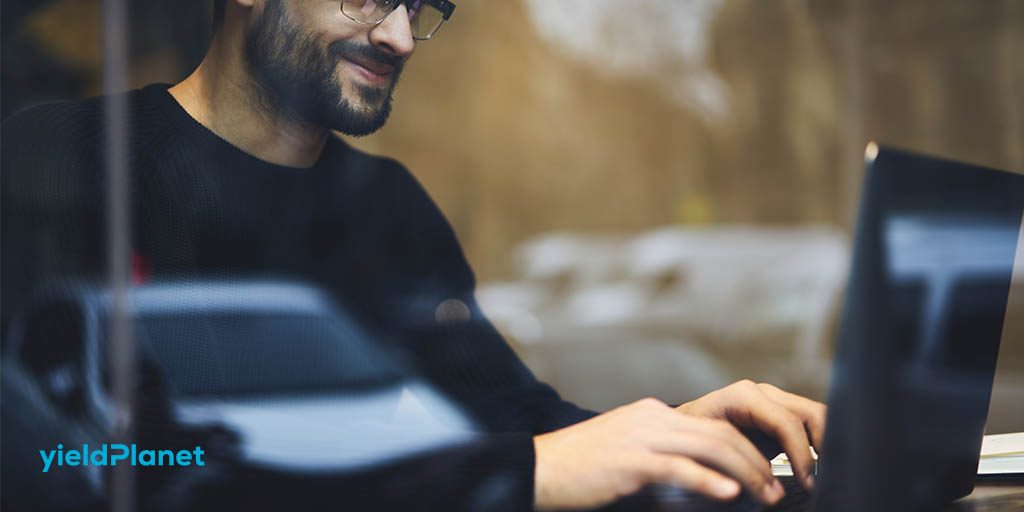 by Sebastian Andruszczak
What if changing a Channel Manager could boost your revenue?
It's understandable that even the mere idea of switching to a new channel manager can give many Revenue Managers a headache.
But, as the saying goes: "To stand still is to retreat". For a Revenue Manager, the decision to continue using a channel manager that no longer responds to hoteliers' current needs and requirements can prove to be a mistake.
The process of switching to a new channel manager can initially seem inconvenient, however, it will bring a number of benefits both in shorter and longer run, all of which will translate into higher revenue.
Before purchasing a new channel manager, take your time to inquire into functions offered by the products available that you are particularly interested in. Select the product that is best suited to your hotel and your current needs in the revenue management area.
To help you find your perfect Channel Manager, below we have compiled 6 reasons why you should start using YieldPlanet's Channel Manager and give up the product you use now.
Reason No 1
Flexible booking management online from one control point
Channel Manager by YieldPlanet gives you the insight into all bookings from one control point. This tool will let you manage bookings online from a centralized management point to enhance your productivity, save your time and become more efficient.
Thanks to the modular structure of the Channel Manager, you can enable and disable certain functions depending on your needs – full and unlimited control.
Moreover, Channel Manager enables the use of API for two-way communication about bookings, for bookings from OTAs and PMS alike.
Reason No 2
Nearly 500 integrations for greater global reach
YieldPlanet has an infinite amount of two-way integrations for a broad variety of local markets all over the world in real-time to assure trust, visibility and accessibility to our customers in certain regions.
Channel Manager by YieldPlanet is integrated with nearly 500 channels. We cooperate with OTAs, tour operators, wholesalers, PMS, CRS, GDS, RMS, meta search engines and booking systems. Create personalized integrations with API to access new markets through our Channel Manager.
We are currently integrated with over 100 Property Management Systems and since 2017 it is possible to share information about a facility from a PMS, as well as receive bookings from the Channel Manager via PMS.
Reason No 3
Support in minimizing the risk of overbooking
This solution enables automatic update of managed channels and dispatch of rate lists. It will effectively protect your hotel and minimize one of the most common issues in the hospitality industry – the risk of overbooking.
Channel Manager comes with a function of automated overbooking distribution of certain types of rooms to other types of available rooms. It helps maximize sales of a certain type of rooms in the conditions of higher demand.
Reason No 4
One click to synchronize all your data with YieldPlanet's Channel Manager
YieldPlanet's Channel Manager allows you to easily synchronize all your facility data with hundreds of OTAs, GDS, and your own booking engine.
Thanks to this function you can act fast to take full advantage of the opportunities to sell rooms at good rates through minimizing the amount of errors, avoiding overbooking and discrepancy between room types, rates and your hotel's offers.
Reason No 5
PCI and GDPR security standards
Channel Manager by YieldPlanet is a fully secure tool. It assures complete security of data and information transfer. Our solutions are compliant with PCI and GDPR standards.
Moreover, Channel Manager is equipped with credit card data protection system (vault), to guarantee that all customers' confidential data are kept in a manner that prevents all potential security breaches.
For enhanced security, Channel Manager has a feature to protect maximum and minimum rates on the room or facility level.
Reason No 6
Easier intelligent decision making to maximize revenue
Channel Manager by YieldPlanet is compatible with Price Optimizer – YieldPlanet's RMS. These systems offer analyses and report of various kinds to help you make intelligent decisions regarding rates and availability management. All reports can be configurated and compared, while they can also be programmed to be sent via email.
You can also create detailed reports about the basic functions of the systems, or configure a mechanism to capture real availability from the PMS and receive recommendations on rate changes or MinStay.
Further, the system shares information about the Pick-up and performance (occupancy vs prognosis) on the segment level which can then be exported in xls format. All this to help you make better informed strategic decisions in the area of revenue management.
If you need more arguments proving that Channel Manager by YieldPlanet is the best solution for revenue management, contact us and our experts will walk you through all features and functions of the most flexible tool in the hospitality industry.
You might also be interested in reading:
Google Assistant revolutionises the hotel industry
Why do you need to be on GDS now
Airbnb – switch to a new connection