Travel Tech Brasil & Portugal 2021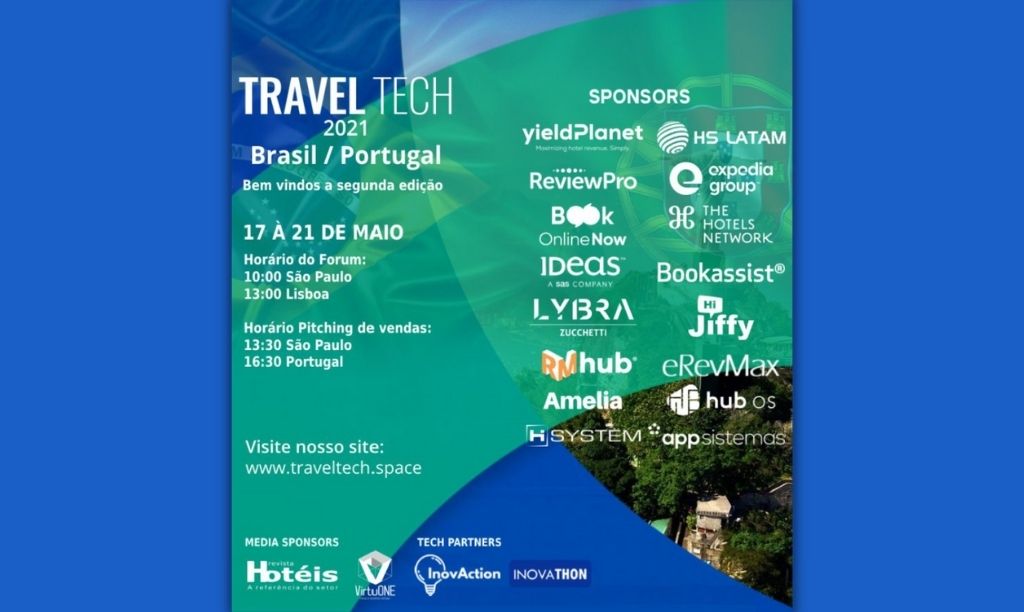 YieldPlanet is proud to be one of the official sponsors of Travel Tech Brazil & Portugal 2021 – the most epic epic online event in the hospitality industry for Brazil and Portugal markets.  This edition will be held between 17-21 May, in portuguese.
Meet Soraia Letra, our Chief Business Development Officer, on Travel Tech Brazil & Portugal on 20th of May at 10AM!  Be sure not to miss the opportunity to get valuable knowledge about Revenue Management, Digital Marketing, AI&Guest Communications, Operation and technical witnesses, Online Sales and Distributions from both markets experts – Brazil and Portugal.
During the five days of the online event you will be able to attend daily Masterclass, a two-hour panel discussion with high-tech executives. Discussed topics will revolve around tourism,hospitality and travel technology. You can also join the live pitch sessions, where hoteliers will have the opportunity to learn more about the best travel tech solutions to improve hotels' operational processes and increase reservations and revenues. All masterclasses participants will receive a certificate from Travel Tech attesting their participation.
Don't miss it and register here: