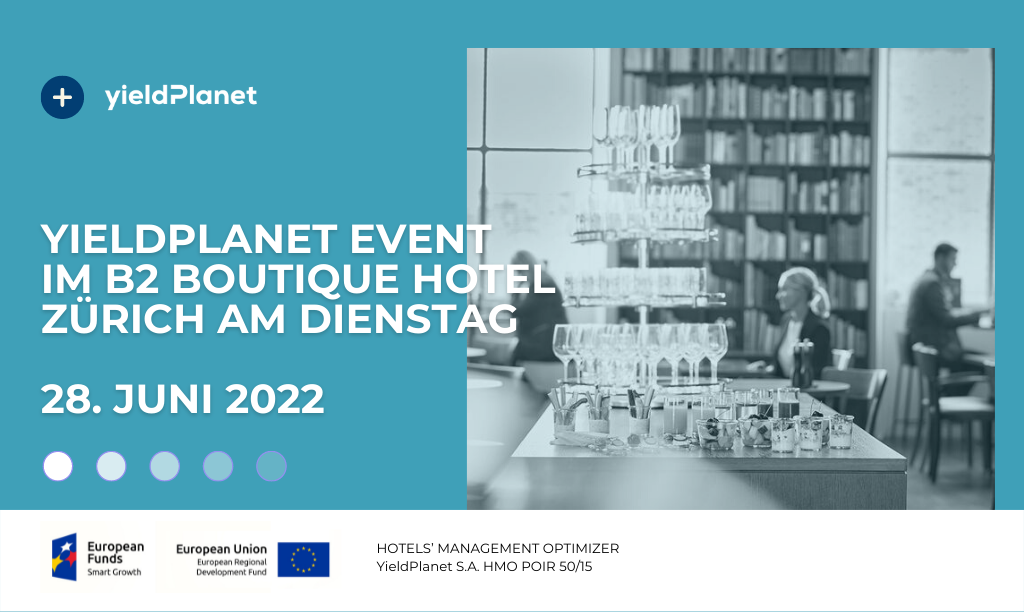 Die Sommersaison steht vor der Tür und die Buchungslage ist vielversprechend! Trotzdem ist der Markt im steten Wandel und jede Woche bringt neue Herausforderungen.
Um für die Zukunft bestmöglich gerüstet zu sein laden wir Sie und Ihre Mitarbeiter herzlich zu unserem YieldPlanet Event ein. Eine gute Gelegenheit, um sich mit anderen Price Optimizer Kunden bei einem Snack auszutauschen, von YieldPlanet Experten die neusten Tipps & Tricks zu erfahren und vom KnowHow externer Experten zu profitieren. Auch für individuelle Fragen sind wir an diesem Nachmittag gerne für Sie da.   
Das sind die Highlights:  
Übersicht über die neusten und produktivsten Kanäle in YieldPlanet

von jedem Kontinent

CompSet Pricing: Wie funktioniert "Preisempfehlungen aufgrund der Mitbewerber
Neuste Funktionen im Price Optimizer direkt erklärt
Philipp Stelzer, Head of Sales von HQrevenue, informiert über die aktuellsten Insights für Märkte der verschiedenen Schweizer Regionen
Besichtigung vom B2 Boutique Hotel inklusive Rundgang durch einige Zimmer. Das B2 in der ehemaligen Hürlimann-Brauerei ist ein überraschendes und ungewöhnliches Stadt-Hotel
Feine Snacks und Getränke mit genügend Zeit, um sich mit Kollegen und dem YieldPlanet Team auszutauschen
Wir sind am Dienstag, 28. Juni 2022 von 14.30 Uhr bis mindestens 17.00 Uhr vor Ort. Bitte registrieren Sie sich unverbindlich über den folgenden Link:
Ps: Haben Sie Kollegen, die auch an der neusten Entwicklung interessiert sind? Gerne können Sie den Link weitergeben!  
You might also be interested in reading: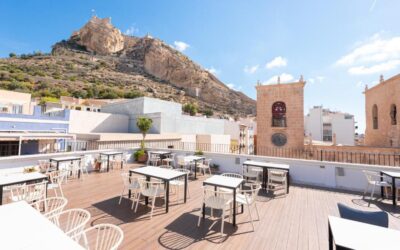 Hotel La Milagrosa Price OptimizerSeptember 2023In this case study, we explore the success story...