Meet YieldPlanet at TravelTech USA & Canada!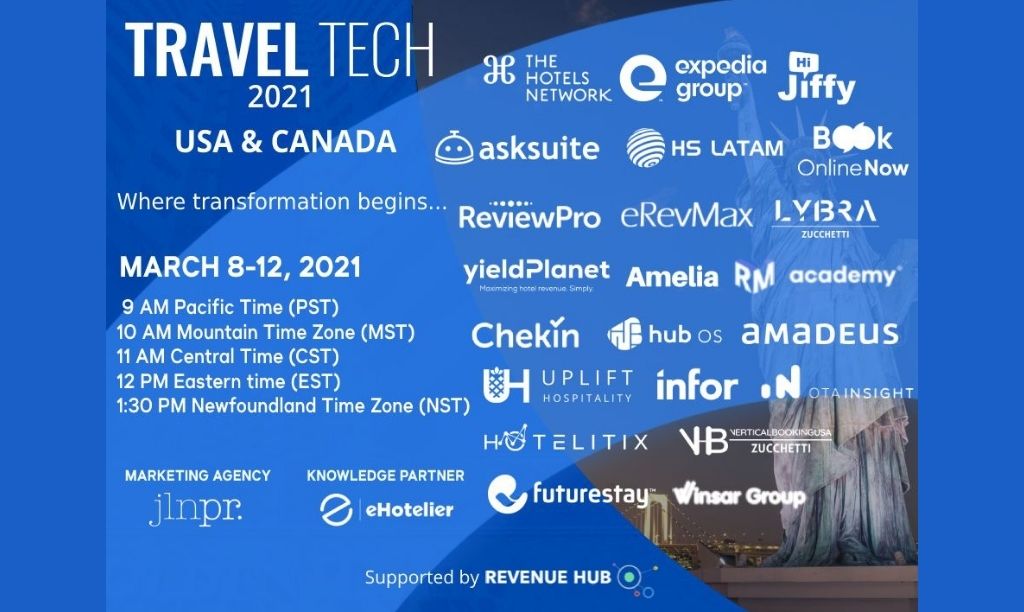 Meet us at TravelTech USA & Canada, the world's largest education-based travel technology conference series! Claudio Limacher, CEO of YieldPlanet, will participate in the pitch session with other industry experts on March 9th at 3:30pm EST.
And don't miss the masterclass from our colleague Piotr Olesiński about Online sales & Distribution and which strategies hoteliers should use to manage both direct and indirect sales more effectively, now and post-COVID on March 12th at 12pm EST.
Register for free now and receive "Certificate of Excellence" for participation: