Can't manage to come to FITUR this year?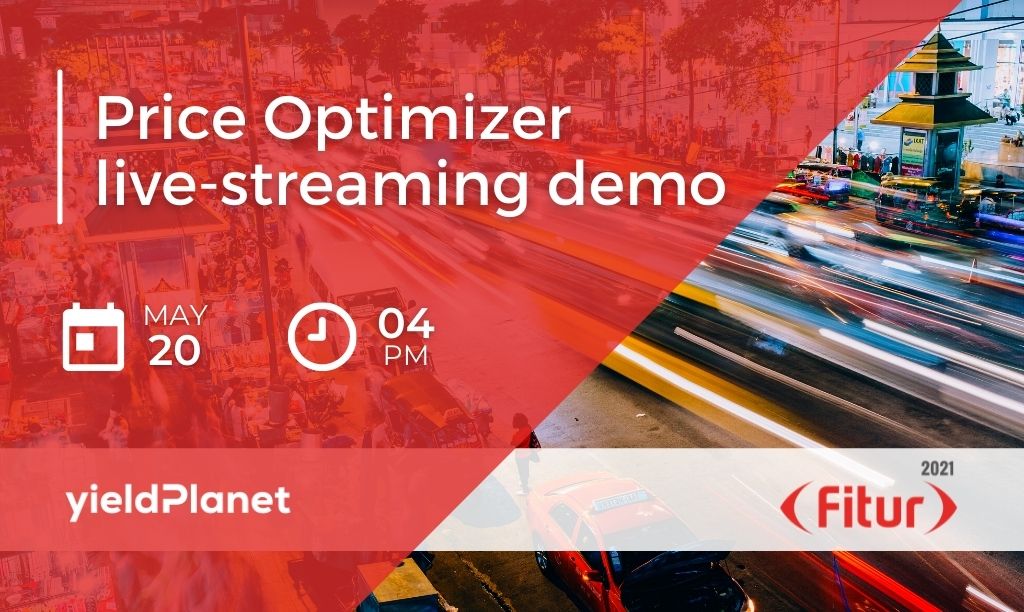 Join the first online demo of YieldPlanet's Price Optimizer – the only RMS on the market working in perfect integration with Channel Manager. Learn the best way of managing your property and not to miss a thing from the fair. Our team will live stream straight from YieldPlanet's stand at FITUR Travel Fair!
During the live streaming, we will talk about the market demand, the most common problems which hotels are facing now and will try to find a solution due to a professional toolset.
Get free access to the following features of leading RMS on the market during the live: 
Fully automated real-time dynamic pricing

Intelligent inventory management and product customization
Access to the Central Reservation System for the Reservation department
Flexible strategies and smart distribution
Multi-property quoting: prices and availability of all properties on one screen
Advanced reporting and competition based-pricing
Statistical and machine learning predictive algorithms