Basic features of YieldPlanet's Channel Manager I part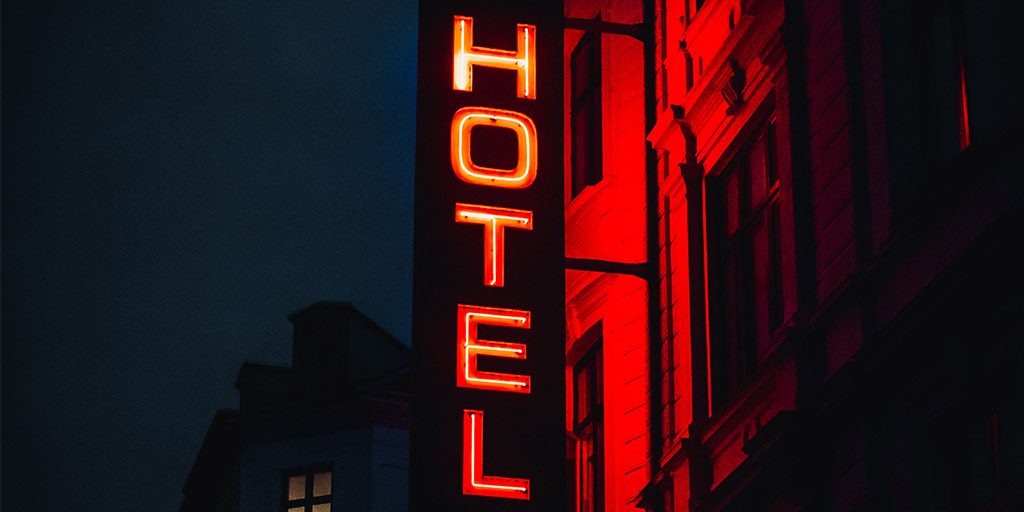 Currently, over 15,000 hotel facilities in 60 countries put their trust in YieldPlanet's Channel Manager as the best solution to meet the needs of professionals in the hotel industry in the field of distribution management.
With the advanced capabilities of Channel Manager, YieldPlanet is able to offer the user an intuitive and intelligent solution, 100% focused on revenue optimization and addressing contemporary challenges of online distribution and revenue management that hotels face every day.
Customers who chose our solution can use a versatile tool enabling them to make necessary decisions in the field of management of all hotel channels, helping them increase online sales through both OTAs and direct sales.
Below are the basic features of YieldPlanet's Channel Manager and we explain how its individual functions will help in the more efficient implementation of revenue management strategy and online distribution of your hotel, regardless of its size and location.
Basic features of YieldPlanet's Channel Manager
1.Centralized solution – management of all online reservations from one point of control
YieldPlanet's Channel Manager enables centralized management of online reservations from one point of control. The modular structure of the tool allows you to use the functions you need and activate additional features depending on your needs.
With this unified solution, your hotel gets a unique tool that will allow you to easily monitor online sales, help increase efficiency and reduce the number of errors occurring in day-to-day channel management.
Channel Manager is adapted to support two-way reservation communication, both for downloading reservations from OTA systems, as well as making reservations available for PMS systems. Reservations made in online reservation systems can be automatically transferred directly to your PMS.
With our Channel Manager you will be able to save time and easily analyze the data concerning your online reservations. You will get consistent results that will help you quickly improve the online position of your property, increasing your revenue and maximizing benefits.
2. Data synchronization – easy communication of YieldPlanet's Channel Manager with all your data sources
Improve your daily work by data synchronization from various sources with YieldPlanet's Channel Manager.
This function will allow you to synchronize all data of your property with hundreds of OTA and GDS channels, as well as your own website. Responding quickly will not let you miss market opportunities, minimize errors, minimize the risk of overbooking and discrepancies in prices of rooms and packages of your hotel.
The availability and price management function allows you to set separate price values for each channel or individual channels instead of sending the same data to all distribution channels by default.
3. Automated tool – price and availability management and transferring the availability to the most popular room types.
YieldPlanet's Channel Manager saves time and work through channel management automation. The hotel, where all processes are automated, generates higher revenues and minimizes overbookings.
In day-to-day management with the help of the Channel Manager, you will notice that when your rooms are no longer available, YieldPlanet will automatically close availability all channels and notify you by e-mail. This way you can be sure that in day-to-day management you have complete information about the changing availability of your facility.
As part of the distribution optimization tool, YieldPlanet also offers the option of intelligent distribution based on a flexible approach to the room category. With higher demand for rooms in one category, it is possible to transfer the availability to this category from other room types.
4. Intelligent Channel Manager – support for complex and flexible distribution strategies
YieldPlanet's Channel Manager is a tool that enables precise and efficient development of complex and flexible distribution strategies, thanks to which you operate quickly in a dynamically changing environment.
Individual functions of YieldPlanet's Channel Manager will allow you to quickly assess the performance of sales channels connected to your Channel Manager, providing real-time reservation and revenue data.
The revenue rules function allows you to program actions to be taken in the event of specific increases or decreases in availability. For example, with low availability, you can set a price increase by a specific number or percentage, or close all OTA channels to sell the last rooms only through your own website.
Monthly performance of your hotel will be much simpler to measure with Channel Manager. YieldPlanet enables immediate access to reservation analysis and revenue generated.. It displays real-time data on the occupancy and the general reservation status, by room type or at a specific, selected date. You can also monitor your offer and competitors' on OTA search results, in order to get a better picture of your hotel positioning.
5. Highly flexible tool – adaptable to any type of hotel
YieldPlanet's Channel Manager is the most flexible tool on the market.
The tool easily adapts to the needs of hotels of all sizes, both small independent properties, as well as large chain hotels. Due to its easy adaptation to individual needs, Channel Manager technology is currently used by over 4,000 customers of various sizes and 15,000 properties in over 60 countries.
Its functions offer the user the ability to manage channels in the best possible way. For example, price grids allow you to create several dozen different price scenarios and changing rates quickly whenever you want. This is one of the most advanced ways of price management through Channel Manager.
6. Available and easy to configure tool – quick implementation and setup of YieldPlanet's Channel Manager in your hotel
Implementation and setup of YieldPlanet's Channel Manager is easy. All hotels receive technical support from the moment they purchase the Channel Manager.
YieldPlanet implementation department provides support to hotels that use a different provider and secures quick and trouble-free channel manager change. Through online staff training courses and assistance with system setup, the implementation of the channel manager in your hotel can be very quick.
By choosing YieldPlanet's Channel Manager you can be sure that you will use an affordable tool for online distribution management. YieldPlanet Channel Manager is a product at a favorable price, available at fixed monthly, quarterly or annual fees payment scheme..
For more information about YieldPlanet's Channel Manager and its functions, please contact us by ordering a free demo version here: