Meet YieldPlanet at Travel Tech APAC 2021!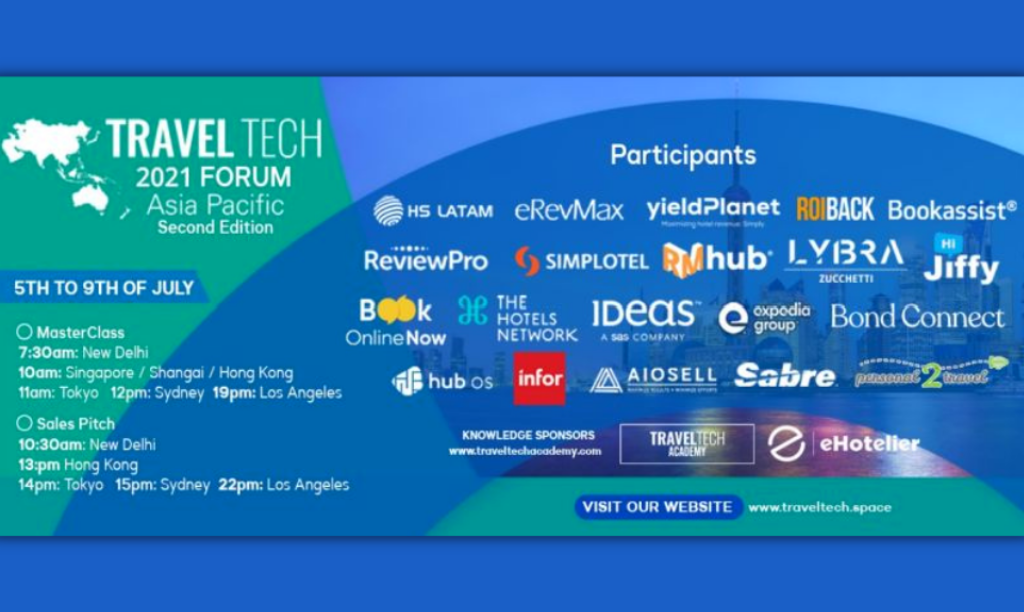 Travel Tech, the world's largest education-based travel technology conference series, announced its third event of the 2021 schedule: TRAVEL TECH APAC, taking place online from July 5-9, 2021 at 10 am Hong Kong.
The Travel APAC conference is comprised of a daily Masterclass, a two-hour panel discussion featuring top tech executives on a specific topic, specifically related to Asian tourism, each day. Masterclass session topics include revenue management, digital marketing, online distribution and sales, technology trends and operations. After each day's Masterclass, hoteliers will have the chance to learn about the top technological solutions available to improve their operational processes and increase bookings and revenue, during the 25-minute, live-streamed Pitch Sessions. In the Pitch Sessions, leading hospitality technology companies will teach hoteliers how implementing their solutions could help them to reach profitability more quickly. Don't miss a masterclass from our colleague Soraia Letra, Chief Business Development Officer, to learn how to use Revenue Management to beat your competitors and the pitch session with Piotr Olesiński, CCO at YieldPlanet.
All the people who attend the Masterclasses will receive a Certificate of Excellence from Travel Tech, to recognize the knowledge and expertise that they've been the recipient of during the 5 days of the event – an important recognition to add to your CV/resume or to share on your LinkedIn. Register for free now and receive "Certificate of Excellence" for participation: