Discover the success story of Dobry Hotel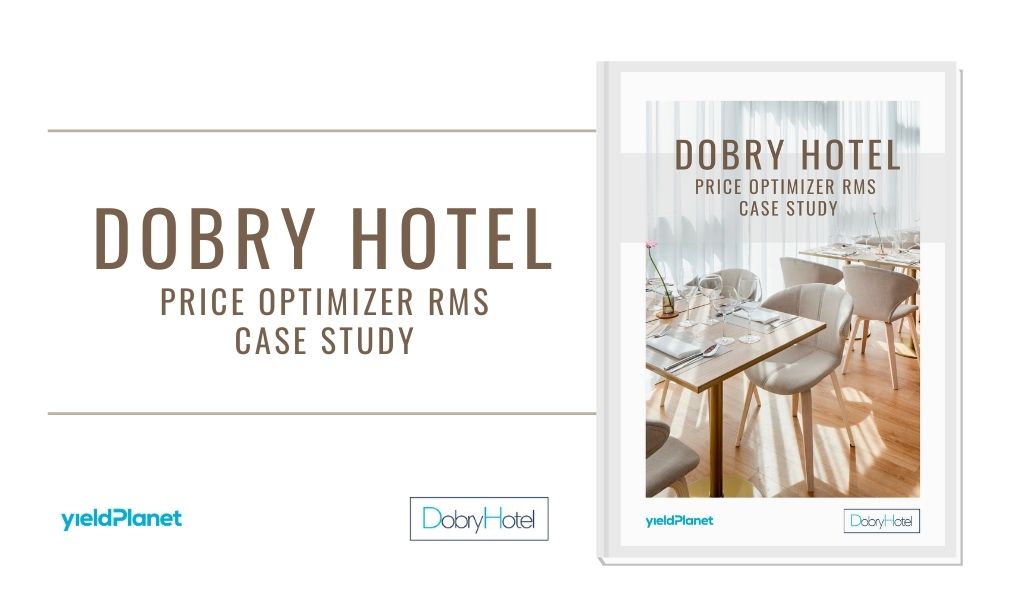 Pandemic restrictions as well as lower and unpredictable demand have put hoteliers around the world in a vulnerable situation. Limited revenues have enforced considerable savings, and often a change in the business model, target group or even pricing policy. For hotel sales managers, the challenge is to provide a continuous response to market signals while limiting employment and applying (where possible) remote work.
Despite the challenging situation, in November 2020 Dobry Hotel made a strategic decision to launch the implementation of the Price Optimizer RMS system. We are pleased that even in such a difficult situation we can support our partner in the automation of everyday processes and better prepare him for the returning demand. We are honored to share the opinion of Dobre Hotel on the implemented tool in the form of the following interview.
If, like the Dobry Hotel chain, you are striving to strategically prepare for the emerging demand, we have a special opportunity for you – the RMS aid package. Connect Price Optimizer RMS now, pay later: