Technology for small and medium-sized facilities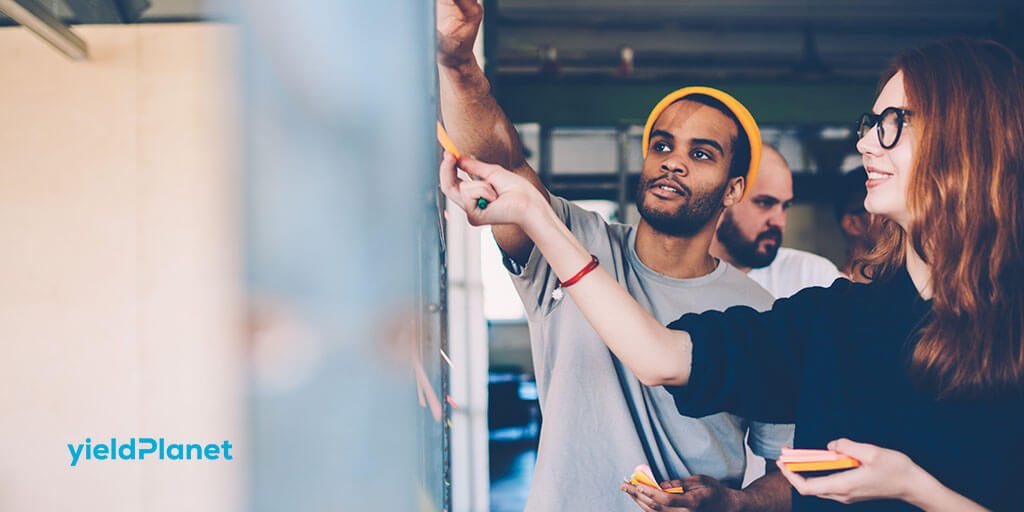 Not long ago, advanced hotel system infrastructure was a domain of big hotel chains. Today, in the era of digital revolution, ignoring technologies, services and solutions provided by software producers can prove to be an enormous obstacle on your way to development. In a longer run, it can even lead to serious difficulties in the context of maintaining high occupancy. What system are worth considering? Can small hotels afford their implementation and maintenance?
Many dream of running their own accommodation facility, however opening and managing a hotel is much more difficult than it might seem. The main challenge is to raise capital to be invested into launching the facility of your dreams. But to think that this is where challenges end is false. Quite to the contrary. Real challenges and obstacles start hoarding the moment you launch your hotel. Small facilities are normally in the hands of a family business or a partnership with a handful of investors owning shares which most commonly leads to fragmentation of decision-making, blurred responsibility and thereby general organisational chaos. Further, lack of formal and centralised facility management as well as lack of professional employee training are among the most common mistakes of small hoteliers.
Small and medium hotel facilities also tend to shy away from modern technologies and solutions that help optimize and automate every-day workload of the reception. To a certain extent this behaviour is understandable – the majority of hospitality facilities avoid investing into technologies as they constitute an additional burden on the budget, a difficult issue especially for small hotels. In particular today, when short-term rentals reach new heights of popularity, forcing hotels into more and more fierce competition to win clients. There is no denying that the enormous number of apartments for short-term rental takes a toll on all types of facilities present on the market; competing with lower rates is normally not an option due to a high and still growing cost of running a hotel. The industry is subject to strict regulations and ever more dependent on internet sales channels – OTAs – each of which charges between 10 and 30% commission. Moreover, in many cases entering into agreement with an OTA results in signing an agreement with so called wide rate parity clauses, restricting hotels from offering rooms at rates lower than those on the OTA's platform. While many countries banned wide parity rates by now (Austria, Belgium, France, Germany, Italy, Switzerland), in Poland their use is still legally accepted. In principle, leading OTAs apply harmonised rules throughout the EU and do not demand rate parity, while exceptions happen.
In the wake of digital revolution, virtually all of hotel services sales moved to the internet. Therefore, in today's world building a multi-channel distribution strategy that includes a wide range of OTAs is not an option, but a necessity. It's to be or not to be in hotel industry – both for chain giants and small facilities offering merely a dozen rooms. Yet implementing this strategy can be an arduous task without the support of modern technological solutions.
Technologies for small hotels
It is a common misconception that full and automated information flow in a hotel is only possible in large facilities as it requires an elaborate combination of a bunch of systems – among others, Property Management System, Channel Manager to help manage large numbers of channels (such as hotel's own Booking Engine and OTAs) and, more and more often, Revenue Management System to facilitate room rates management. Today, all large hotel facilities depend on broad infrastructure systems like the one described above. In their case manual sales and booking management systems simply wouldn't do. As in small hotels the scale of activity is much narrower, they can still be successful while refusing to invest into modern technologies out of fear of investing large sums into implementation and maintenance of the technological solutions.
Is this fear justified? Is it true that only the largest facilities with big budgets and professionally trained staff can afford expert technological infrastructure? According to statistics, as little as 14% of all hotel facilities in Poland are chains (in Spain the share equals 34%, in Portugal 26%). Vast majority is in private hands, most of them are small or medium sized. Bearing in mind the above numbers, hotel software producers adjusted their solutions to the industry reality and implemented rate policies that allow for wide distribution. It is clear that the cost of building system infrastructure is unavoidable, yet its scale is much smaller than many owners of hospitality facilities (hotels, hostels or apartments) expect.
Fixed rate vs. commission model
The key element in information flow is the Property Management System, the essential tool of every hotelier. Maintenance of the cheapest systems costs as little as a few hundred PLN a year. Extended PMS for the largest facilities can cost as much as several tens of thousands PLNS a year. Yet, it is worth mentioning that such a system helps automate many everyday duties of the reception, such as accepting reservations and introducing them into the calendar, thereby saving considerable sums of money and enhancing service quality.
When considering an investment into hotel technology, you might want to take a closer look at both affordable PMS solutions (e.g. KWHotel or Hotelgram) dedicated to small and medium-sized facilities and sold in a subscription model, as well as a wide range of services and solutions commonly available against a commission fee. It is crucial to make your facility well visible online and provide fast and smooth reservation experience in the times when majority of booking come from online distribution channels. PMS as a strategic system for the hotel should be a starting point, yet it shouldn't be the only solution you rely on. You will also need a Channel Manager and a Booking Engine. The commission rate for the suppliers of the above solutions normally starts from 2% of the handled reservation. For managers of small-sized hotel facilities YieldPlanet prepared a START version of the Channel Manager. In this purchase option there are no fixed monthly fees. It is also worth noting that nearly all, if not all, OTA platforms rely on charging commission from their partners. This, in turn, means that the hotel only pays for the results, i.e. a successful reservation done via a booking platform. Commissions of the largest companies on the market normally range between 10-20%.
Knowing that strategic compounds of information distribution chain are available at the cost of a few hundred PLN annually (PMS), solutions of the Channel Manager and Booking Engine type can be purchased in a commission model, and OTAs charge their fees exclusively for actual results (value of successful reservations), we can safely state that investing into hotel technology does not constitute an obstacle for the business nor a burden on the budget for already existing facilities of any size. If you want to balance the cost invested into technologies, you can supplement the above mentioned system infrastructure by an RMS or choose a Channel Manager equipped with a feature to aid optimize hotel revenue. Owner of every facility offering over a dozen of rooms should seriously consider investment into a technological management system. A reliable RMS can help effectively boost hotel revenue and reduce to minimum the cost of unsold rooms – according to hoteliers the biggest cost born by every facility manager.
Solutions and features for small hotels
Small and medium hospitality facilities can nowadays pick and choose from among a wide range of solutions to automate processes and optimize revenue, available at affordable prices and in convenient payment models. Many software providers pay great attention to the smallest businesses on the market and offer interesting solutions adjusted to the needs and wishes of small facilities. Example? YieldPlanet offers a solution dedicated to facilities whose reception does not run 24h or is closed on holidays that allows them to block guests arrival on the same day or on a holiday within selected time-frame. Thinking of the needs of small and medium hotels we also designed a feature protecting against human error (e.g. too low or high rate, publishing online higher than actual room availability by mistake). Apartment owners can easily manage rates depending on the number of guests using the rented facility, hostel managers will easily publish rates for beds in shared rooms.
 
You might also be interested in reading:
Automating your facility with PMS and Channel Manager
New Channel Manager features: MaxLOS and CTD
Property management system (PMS) and Channel Manager – the perfect duo